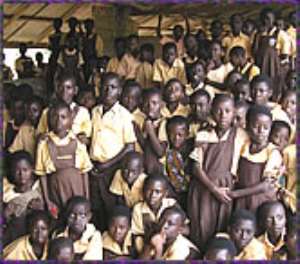 Mrs Emelia Armah, the Headmistress of the Bliss Montessori Centre in Dansoman, Accra has urged parents to discipline their children as that was morally justifiable.
She said parenting was a hard demanding task, but holding back discipline when it is needed made the task even harder and morally derailed the child.
Mrs Armah gave the advice during the 9th graduation and speech and prize-giving day of the school and said without discipline the children would continue to be unruly and inconsistent in their direction in future.
She said, on the other hand, loving the children with balanced discipline could shape them in thinking and with moral character.
'We will not be doing our children the favour by rescuing them from the consequences of their errors by defending or shielding them when a teacher or an adult brings the complaint of misconduct against them,' she said.
She said parents upon critical analysis of the matter should rather see these people as their collaborators in the good upbringing of their children and by so doing they would grow to respect authority.
The Headmistress gave the assurance that the teachers would continue to collaborate with the parents in giving good training to the children by offering them holistic education, adding that as partners in the cause they should not fail in their duty of shaping children to grow up to become responsible citizens.
Mrs Armah commended the teachers of the school for the good work done in moulding the children whilst urging all stakeholders to continue to support the institution to achieve its noble task of building good future leaders for the country.
She appealed to parents not to relent in their duties of funding their children's education for the school to continue to do their part of the bargain.
Prizes were awarded to deserving pupils and teachers for their outstanding performance in their field of work.