Uganda jails 35 Congolese for illegal fishing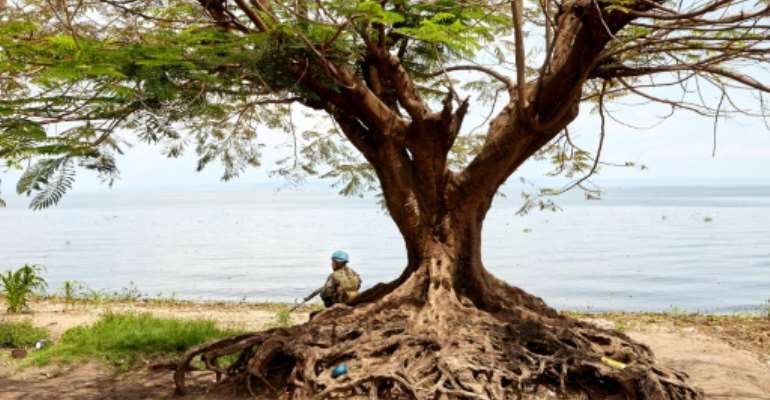 Uganda said Saturday it had sentenced 35 people from neighbouring Democratic Republic of the Congo for up to three years for illegal fishing.
"We got 35 Congolese nationals. Thirty-one of them pleaded guilty and were convicted and sentenced to two years in prison for illegal fishing and entry into Uganda in June," said Deogratius Kato, a fisheries protection officer on Lake Albert, which is divided between the two countries.
"The same court in Kasese (in the west) sentenced and convicted four other Congolese nationals to three years for illegal fishing and entry into Uganda," Kato told AFP.
"We don't discourage our brothers and sisters from DRC to come to Uganda or fish on our waters but they should follow proper procedures" he added.
He said the 35 convicted were found with 26 boats, engines and illegal fishing nets.
Lake Albert, together with Lake Edward to the south, is about 160 kilometres (100 miles) long and an important fishery for local people.
Uganda prisons spokesman Frank Baine said there had been similar cases previously and the numbers had risen sharply "since the deployment of the army (in early 2017) to protect fisheries."
He blamed the influx of illegal fishermen on inadequate patrols on the DR Congo side of the border.
The DRC and Uganda have had sometimes tense relations and repeated clashes between locals and DRC fishermen are part of a wider series of disputes.