Group Kicks Against Moves To 'Mortgage Atewa Forest' To Chinese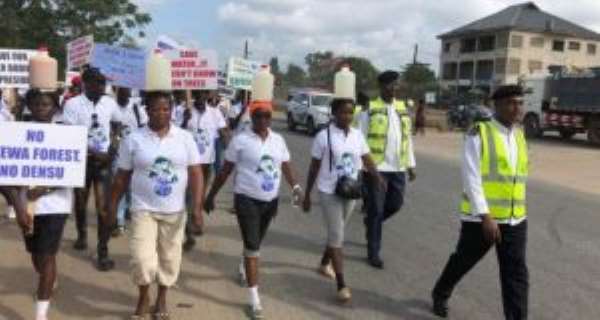 Pressure group, Concerned Citizens of Atewa Landscape, has reiterated its demand that the government should not mine bauxite in the Atewa Forest Reserve.
The Finance Minister, Ken Ofori Atta, emphasized that the government intends to "transform the Ghanaian economy through industrialization with a deliberate focus on value addition to the country's vast mineral wealth to create jobs and wealth for the people."
The government has been engaging with some Chinese investors on the prospects of mining bauxite in the forest reserve, but environmentalists have raised concerns over the negative effects this will have on residents in the area and the thousands of people who have their source of water from the forest.
Ken Ofori-Atta mentioned during the presentation of the mid-year budget review that it had reached the agreement with a Chinese company Sino-hydro Group Limited to finance $2 billion of the country's infrastructure in exchange for the nation's bauxite.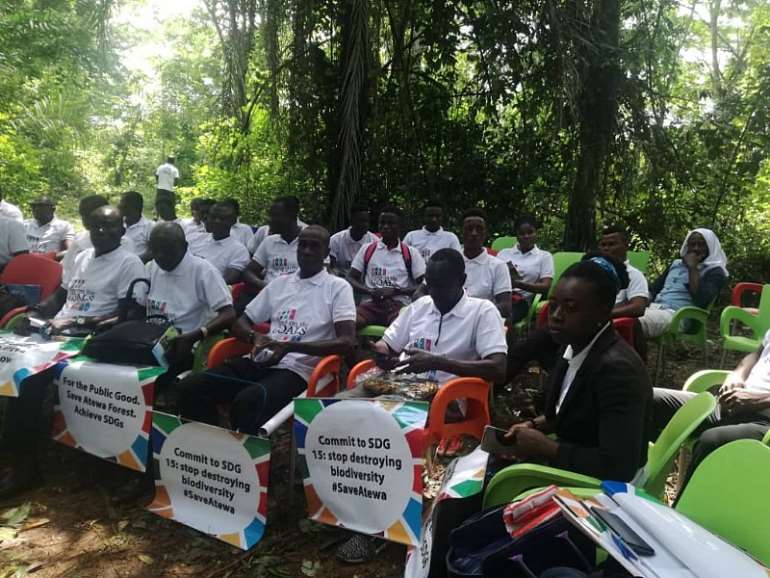 But the Concerned Citizens of Atewa Landscape which has been holding various media engagements and non-violent protests for the past several months has stressed that while it is not against bauxite mining in Ghana, mining the mineral in the Atewa forest will have a more devastating effect on citizens.
The leader of the group, Daryl Bosu in a Citi News interview said the country's forest reserve must not be used as collateral to solicit for funds.
"The position on not mining in Atewa, there is no middle ground to that and it's not negotiable. The country stands to benefit a lot because the forest provides water for a lot of people and that is not something that you can trade for bauxite. We are not against mining bauxite in totality, we think Ghana has got some reserve and it is our right to exploit that and develop it for our own emancipation and so it is in order that they are trying to develop the bauxite reserve," he said.
The Concerned Citizens of Atewa is also challenging President Nana Akufo-Addo to break his silence on the government's plan to leverage the country's bauxite deposit in the Atewa Forest.

The group, consisting of various Chiefs, Assembly members and other environmentalists in the Atewa Forest Reserve, has said it is worried about the government's continued silence on the matter despite several petitions and a 95-kilometer protest walk from Kyebi to the Jubilee house in March.