Police Arrest Drug Peddlers At Kasoa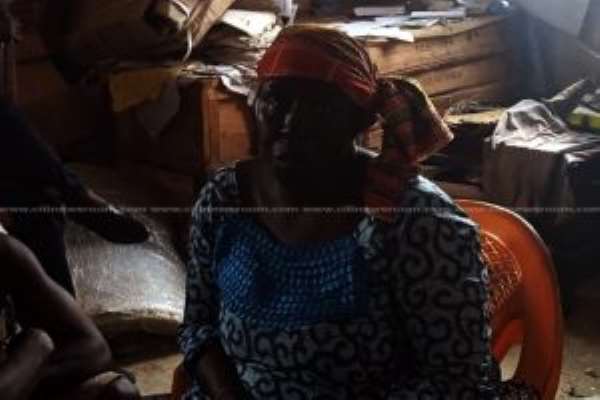 The police at Kasoa have grabbed a 52-year-old woman and resident of High Tension, a suburb of Kasoa, known as Amina Saeed, for allegedly possessing diversely packaged dried leaves suspected to be narcotics.
She was arrested with eight compressed slabs of dried leaves, some quantity of similar dried leaves and one hundred and forty-seven wraps of the substance concealed in a white and violet 'buta.'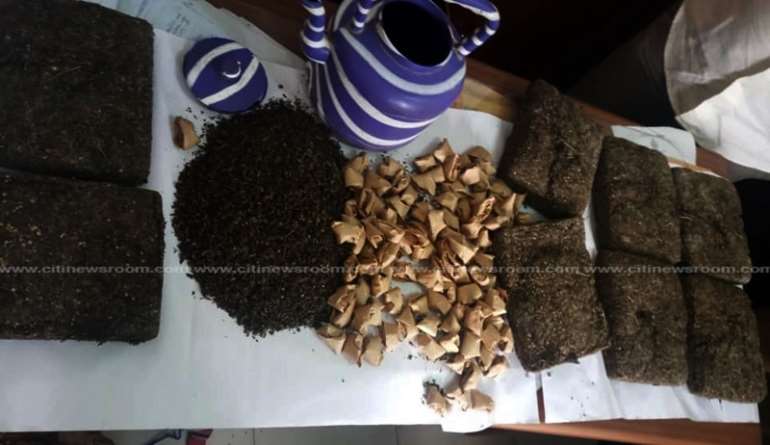 The arrested occurred in the early hours of today (Thursday) during a police swoop by the Kasoa Divisional headquarters of the criminal investigations department (CID).
On proceeding to the suspect's house, a search conducted led to the retrieval of the contraband items.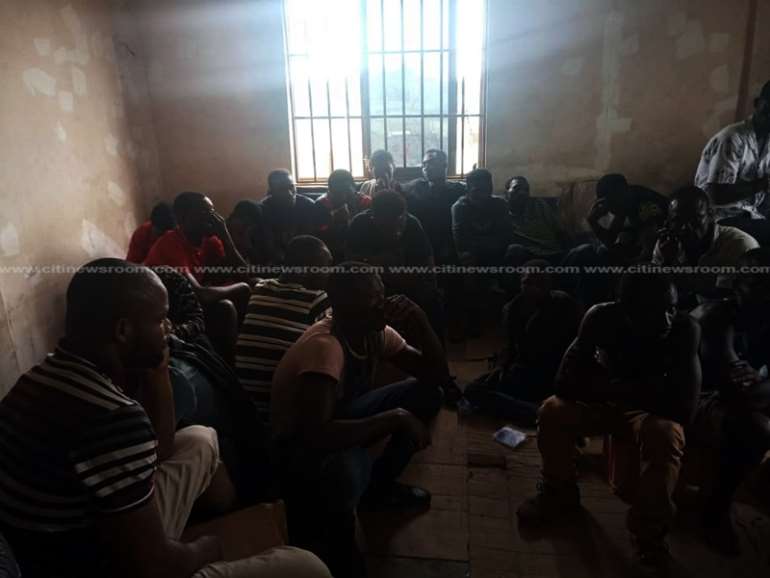 The CID team further raided various notorious narcotic joints and succeeded in arresting twenty-four other suspects with various suburbs of Kasoa.
The suspects are in police custody as investigations into the case go on.