Anger over 'callous' Magufuli remarks on prisoners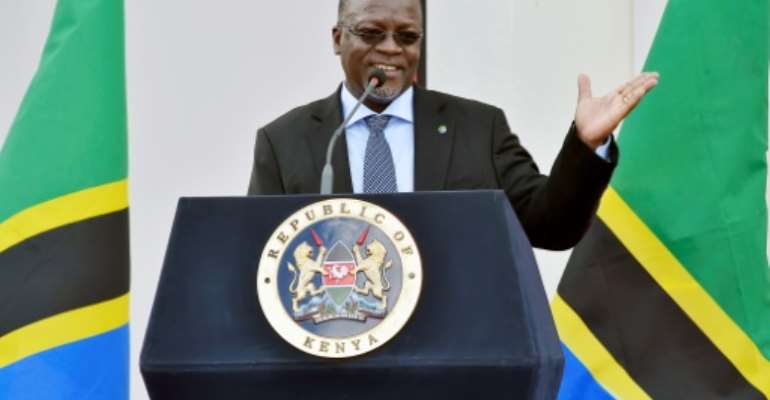 Amnesty International on Monday slammed Tanzanian President John Magufuli for ordering that prisoners be made to work "day and night" and be kicked if lazy.
"All people deprived of their liberty must be treated with humanity and with respect for the inherent dignity of the human person," Amina Hersi, Amnesty International's East Africa campaigner told AFP.
"President Magufuli's statement that lazy inmates should be 'kicked' is not only callous but if implemented would amount to cruel, inhumane or degrading treatment or punishment," she added.
Magufuli, who has often come under fire for his authoritarian leadership style and a crackdown on freedoms, made the comments on Saturday.
"It is a shame for the country to continue to feed prisoners. All the prisons have fields, inmates must cultivate them," he said.
"Some prison staff don't have homes. Make the prisoners work, let them make bricks day and night. If they show laziness, kick them. You have labourers, and for free," he added.
His remarks also angered Tanzanian rights groups.
"Beating prisoners is a violation of human rights and no legal measure authorises the mistreatment of prisoners," Onesmo Ole Nguruma of the Tanzania Human Rights Defenders Coalition told The Citizen daily newspaper.
Independent blogger Pascal Mayalla wrote: "If we keep quiet in the face of this kind of discourse, even the right to life will be considered a favour".
Magufuli has previously angered rights groups with his campaigns against homosexuality and calls to bar pregnant girls from schools.