Gov't Moves To Flush Out Ghost Public Servants On Payroll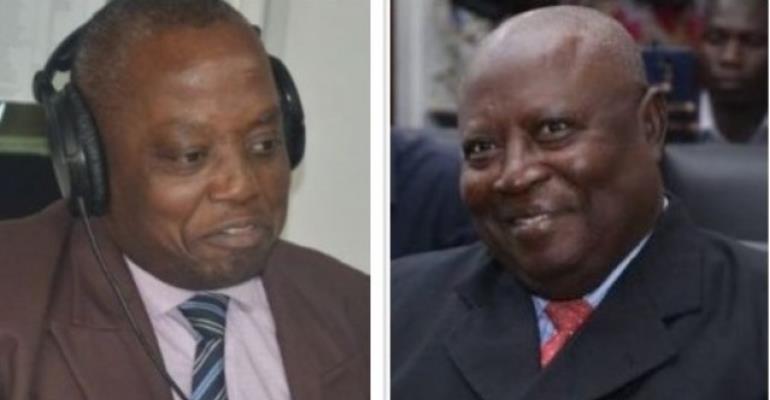 Government is set to begin a nationwide payroll audit to eliminate ghost names in the public sector. Ghost names has in the past and currently become a problem of the country draining the public purse in the process.
"We are not here for witch-hunting at all. What we are doing here is a simple objective exercise", he said.
The move by Government is mainly to clear ghost names from the payroll as it begins a nationwide payroll audit starting next week Tuesday from the Central Region. This is also a joint venture between the office of the special prosecutor and the auditor general's department.
The decision by Government was announced today at a Press Conference with the media where Auditor General Daniel Domelevo made the pronouncement. He argues that there is no one should work and say he or she does not have an appointment letter. Therefore what they are seeking to achieve through this exercise is to find out whether the position a person has on a payroll is correct or not.
In his speech, he made reference to regulation 299 of the constitution which states that once you are the head of a management unit, that is a Government entity, (a school, hospital or department or a certain ministry), then you have a duty to ensure that it is only people who are working for you who are on your payroll.
He affirms that once a person leaves, the institution anybody in charge is supposed to notify the accountant general's department, following with a notification to the Integrated Personnel and Payroll Database section of the Ministry where the person is working for them to stop the salary of that person.
In addition, Mr. Domelevo used the opportunity to warn bankers that they have a duty to help in the process by ensuring that once they are informed that a person is no more on the payroll of a public institution, they should work to ensure no monies stay in the persons account. They should rather ascertain to the return of monies to the consolidated fund of the Government.
"We are going to be surcharging the banks. If the money is actually stopped at the bank and you keep it then you are also on our radar and we are going to visit you. If the money is paid into the salary suspense accounts and the banks fail to transfer the money into the consolidated fund accounts, we will surcharge the bank", Mr. Domelevo said.