BIHECO Crashes Kpedze Dreams Leaving Nandom In Doubt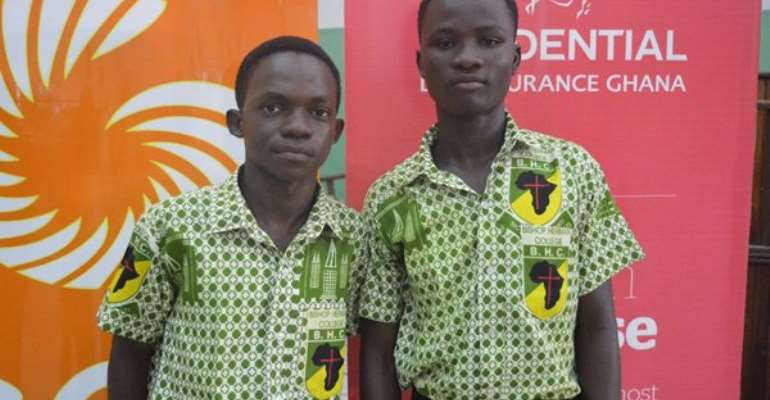 After a thrilling week of preliminary contests, Bishop Herman College joined 35 other schools to book a guaranteed spot in the 1/8 stage of NSMQ2018.
The Catholic all-boys' school from Kpando in the Volta Region set the pace of the game in round one, opening a 7 point gap.
The woes of their regional counterparts, Kpedze SHS and Nandom SHS from the northern part of the country doubled in the second round as they watched Biheco took a commanding lead.
The problem of the day appeared to be a problem for all three schools with each of them getting one point from a maximum 10.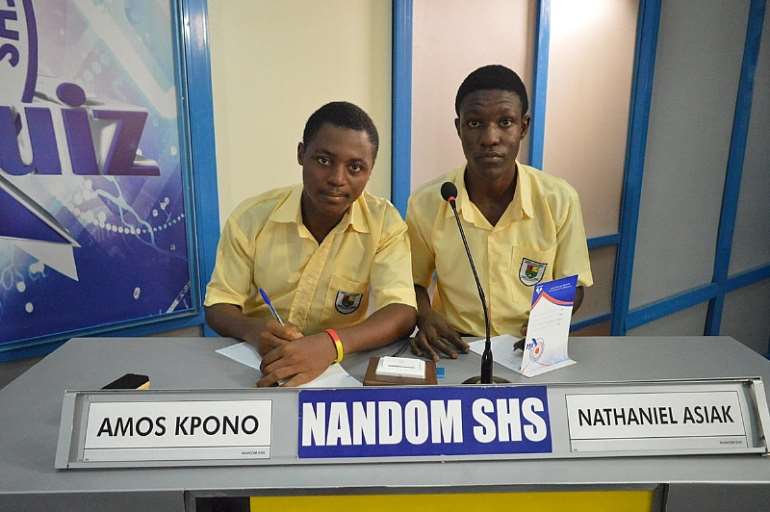 But the story changed in the fourth round. Nandom looked like they will overturn Biheco's victory after they closed the margin to a 4 point difference in round 4 but after the fifth round, they know they have to join other losing schools do the math and hope their 28 points count among 18 highest scoring losers.
Kpedze SHS can only hope for a better performance next year.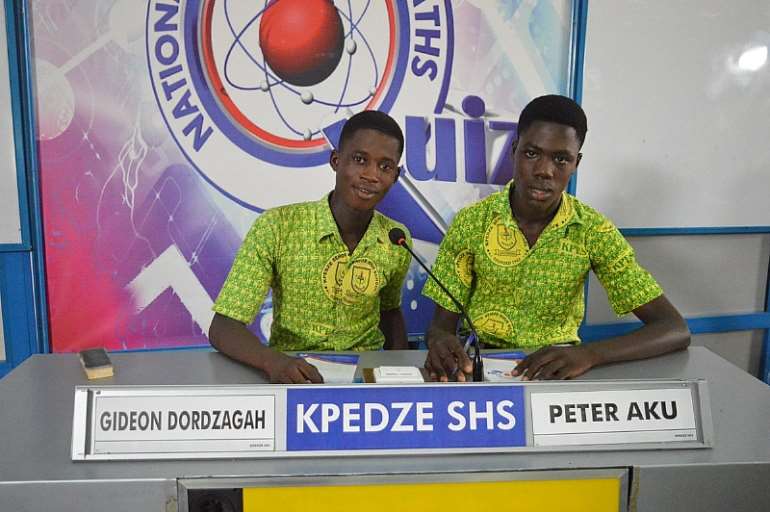 NNB - End of Contest:
Bishop Herman College: 32pts
Nandom SHS: 28pts
Kpedze SHS: 15pts
NNB - End of Round Four:
Bishop Herman College: 26pts
Nandom SHS: 22pts
Kpedze SHS: 15pts
NNB - End of Rounf Three
Bishop Herman College: 25pts
Nandom SHS: 11pts
Kpedze SHS: 11pts
NNB - End of Round Two:
Bishop Herman College: 24pts
Nandom SHS: 10pts
Kpedze SHS: 10pts
NNB - End of Round One:
Bishop Herman College: 16pts
Kpedze SHS: 09pts
Nandom SHS: 06pts