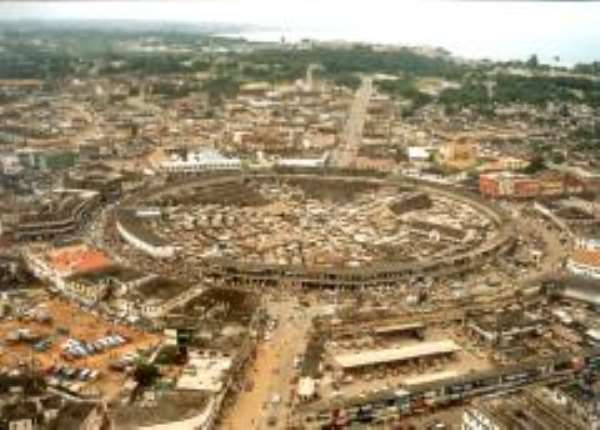 Takoradi, Sept. 14, GNA - Mr Kwame Gyasi, Acting Western Regional Director of the Ghana Tourist Board (GTB) said the poor tourism infrastructure and the low human resource was a major challenge facing the tourism sector in the region.
He said presently, there were only 350 rated rooms within the Western Region, which was woefully inadequate to meet an increase in tourism patronage.
Mr Gyasi said these at a stakeholders meeting in Takoradi on Wednesday, which formed part of the World Tourism Day celebrations, come September 27.
He said a new policy direction of the tourism ministry was aimed at doubling the patronage of tourist sites in the country by 2007. Mr Gyasi said apart from incomes and businesses that would be enhanced, several employment opportunities would become available to the citizenry.
He said the GTB would soon begin series of training programmes to equip hoteliers and their staff on modern trends in the industry. Efo Kwodjo Mawugbe, Regional Director of the National Commission on Culture (NCC) said there was the need for Ghanaian hoteliers, chop bar and other food vendors to make local dishes popular by serving them at their centres.
He said without it, the desire for more tourists could be affected, if they could not find local meals to eat.
Efo Mawugbe said the commission would soon introduce a Shama Ahanta East Metropolitan Kundum Festival, to bring all the people together by ensuring that such celebrations become an annual affair to attract more tourists into the country.
"It was sad that many groups celebrate their festivals without the NCC or the GTB being invited to offer suggestions but expect tourists to attend," she lamented.
Efo Mawugbe noted that festivals should be an annual affair and the date should not be change randomly. Mrs Charlotte W. Yawson, Managing Director of Omega Travel and Tours stressed that, though several tourist sites abound in the Western Region, the facilities, road network and other vital services were absent.
She said it was sad that environmental pollution, in-sanitary conditions, dust and the poorly ventilated chop bars and restaurants were affecting the patronage of several tourist centres. Mrs Yawson noted that current hotel rooms available could not meet the increasing demand and requests by tourists and guests and therefore, appealed to individuals and organisations to invest in the sector. She stressed that if the region developed the necessary infrastructure, the CAN 2008 tournament could bring in businesses and employment opportunities.