ANO Ghana Kickstarts The Mobile Museum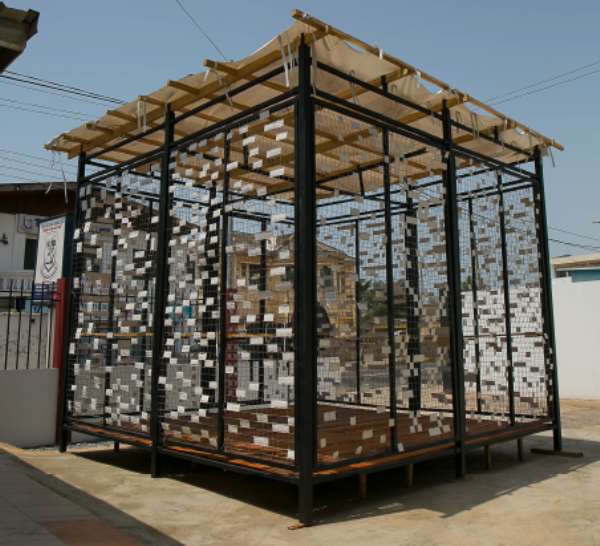 From May 2018 - August 2019, ANO is on the tour of all ten regions of Ghana, collecting material culture from each and uploading it onto a pan-African Cultural Encyclopaedia, a large-scale documentation and archive project, initiated by Nana Oforiatta-Ayim, in order to facilitate the re/ordering of knowledge, narratives and representations from and about the African continent. The Cultural Encyclopaedia is represented as a digital platform and in published volumes, and is intended to provide a foundation for alternative narratives of development by generating, collecting and sharing knowledge.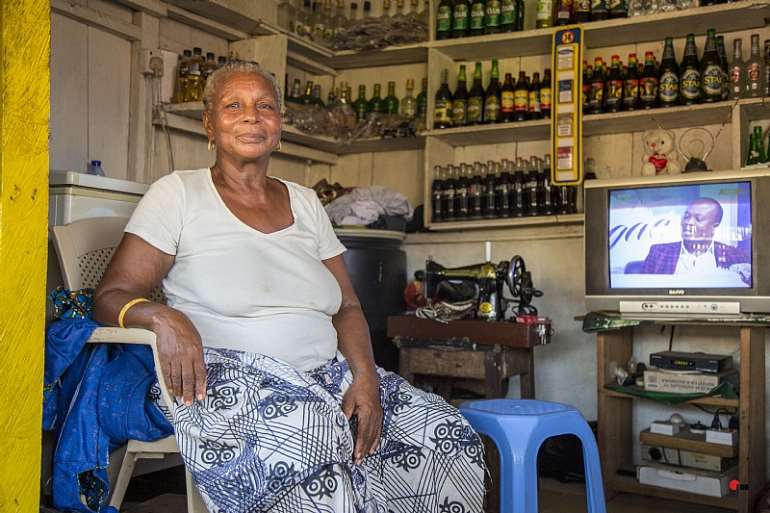 In June, the Mobile Museum team will embark on a "listening and learning tour" across the ten regions of the country, exploring with participants from communities, and across generations how culture impacts their lives, and what kinds of access to, and infrastructure is needed in the country, which will be archived on the Cultural Encyclopedia website and ANO social media platforms.
From August until December 2018, the Mobile Museum structure will tour the Central, Eastern, Volta, and Northern Regions, stopping two weeks in each region, with the first week dedicated to collecting materials and the second week to the exhibition. Each first week will be spent collecting and documenting materials, including objects, documents, photographs, oral histories, political histories, living spaces, typologies of space etc.
Each second week will be spent exhibiting those objects in the Mobile Museum, with the discourse around certain issues in each area;
underpinned by engagement with artists from each area.
About ANO
ANO is an Institution for Arts and Knowledge-based in Accra, founded in 2002 by writer, cultural historian and filmmaker, Nana Oforiatta Ayim. Its aim is to uncover and create new cultural narratives of the African continent; connecting and supporting development through culture.
It is locally rooted in the Ghanaian context, started and run by an entirely Ghanaian team; and regularly engages with institutions like KNUST, AccradotAlt, the Ministry of Culture, and in public spaces. It has created exhibitions, events, publications, films and workshops for venues on an international scale, like Dak'Art, the British Museum, Liverpool Biennial, Palais des Beaux-Arts, LACMA and the New Museum.
About the Team
Director
Nana Oforiatta-Ayim
Nana Oforiatta Ayim is the director of ANO, and a writer, filmmaker and art historian.
In her work, she has sought to understand the various relativities of cultural contexts, and to give voice to that understanding in a way that speaks to both the actors and communities of that context, as well as the wider world.
She has spoken widely on cultural narratives and institution-building in Africa, in institutions like the British Museum and Cambridge University; and has written on these in publications like frieze and African Metropolitan Architecture. She is publishing her first novel,
The God Child, with Bloomsbury Publishing in 2019. She has made several films, a cross of fiction, travel essay, and documentary, that have been shown at museums like The New Museum, Tate Modern, and LACMA. She is the recipient of the 2015 Art & Technology Award from LACMA; of the 2016 AIR Award, which "seeks to honour and celebrate extraordinary African artists who are committed to producing provocative, innovative and socially-engaging work"; and of the inaugural 2018 Soros Arts Fellowship. She has been named one of the Apollo '40 under 40'; one of 50 African Trailblazers by The Africa Report; one of 12 African women making history by Okayafrica; and a Quartz Africa Innovator.
Head of Research
Kweku Addo-Atuah was born and raised between Ghana and the United States.
Holding degrees in city planning and landscape architecture, Addo-Atuah's passions lie at the intersections of architectural design/planning, writing and design research in a variety of cultural settings.
These interests underpin his ongoing career development that has led him to positions in Ghana, the US and Sri Lanka.
Researcher
Michael Gyimah is a writer, filmmaker, web designer, farmer and co- owner of Groovers Gh, a traveling agency that focus on cultural exchange. He will soon take up a degree in screenwriting and directing at the Icelandic Film School.
Researcher
Yaa Kankam-Nantwi is currently studying Art History at the University of London, School of Oriental and African Studies where she started to engage with theories behind the politics of Art. Through learning about different artistic practices, Yaa became intrigued on how history was entangled with cultural production. Given the current time which many refer to as a Black Art Renaissance, the topic of inclusion and representation is relevant but so is the form that representation takes.
She asks herself, does a painting mean something different on the side of the street than it does in the
MoMa, and if so, why?
Producer
Esi Akpanyah is a Ghanaian film maker and a media practitioner. She had her film studies at the National Film and Tevision institute NAFTI and came out with Second Class Upper and Seven Awards for her film Torkor Atorlia. She in thesame year won the Ghana Tertiary Awards for the Most Influential Film maker of the year 2015.
She had since worked with XYZ Broadcasting as a Radio Producer till February 2018. Esi is now the Head of Productions at Point blank Media. She joined the Media house in March 2018. The young lady can be discribed as one who seeks to raise standards in every project and emits diligence in every endeavour.
Cinematographer
Samuel Laryea is a cinematographer who studied at Ghana Broadcast Casting and has worked at TV Africa, TV3, Infoboxxtv and on documentaries, including A Day in the Life