Sagnarigu MCE Supports Poor, Needy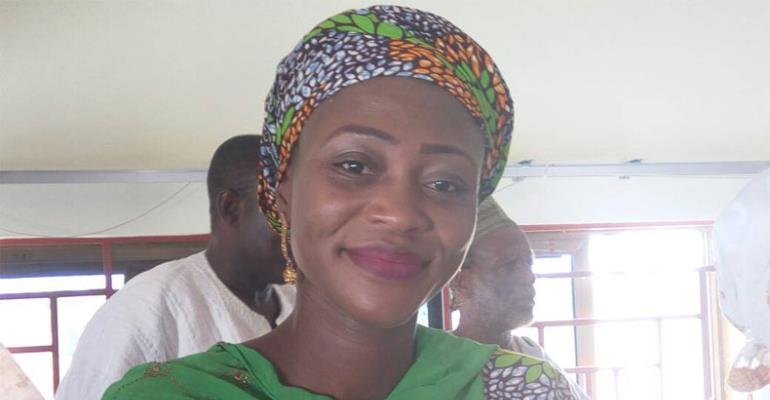 The Municipal Chief Executive (MCE) for Sagnarigu, Mrs Mariam Iddrisu, has schooled some members of the Ghana Blind Union on the new modalities governing the disbursement of the three per cent share of the Assembly's Common Fund for Persons with Disabilities (PWDs).
The government increased the PWDs share of the District Assemblies Common Fund (DACF) from a previous two to three per cent to be in line with the NPP government political manifesto in 2016.
In January 2018, the DACF released about GH¢29m (28,831,542.34), representing four quarters starting from the 2016 last quarter.
Many Metropolitan, Municipal and District Assemblies (MMDAs) in Ghana have already disbursed the fund for the last two quarters to members in their various assemblies except the Sagnarigu Municipal Assembly.
The delay has raised great suspicions among the PWDs in the Sagnarigu Municipality who think the assembly is engaging in a fishy deal.
However, the MCE at the weekend met with some members of the Ghana Blind Union (GBU) at the Northern Region Resource Centre for PWDs to provide reasons for the delay and also educate them on the new modalities for the disbursement.
ADVERTISEMENT
Ghana's new modalities as applied in the disbursement processes allow 10 per cent of the fund to be used in taking care of the health of members of PWDs.
Another 10 per cent should be allocated for education and the remaining 80 per cent to be used in creating businesses for the members.
The new modalities as issued in a press statement by the administrator of the DACF, Irene Naa Torshie Addo, also directed that 10 per cent out of the 80 per cent should be used for capacity building and leadership training for members.
For this reason, the Social Protection Department of the Sagnarigu Municipal Assembly has been instructed to, as a matter of urgency, get all beneficiaries registered for disbursement to start in line with the new procedures.
"Unlike previous modalities where members were given physical cash, the new criteria call that members should choose business ventures they want to operate so that the assembly will use the fund to procure that," the MCE told members.
The payment of the two per cent (2%) delayed in the Sagnarigu Assembly is because "the money was paid back into government chest" according to her.