Man Found Dead, Electrocuted On ECG Tower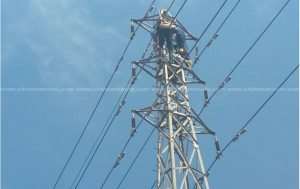 A man was found dead on high voltage tower at Asokwa in the Ashanti Region on Sunday morning.
The man, believed to be in his mid-20s, was found hanging on a 33,000-volt pylon near the Asokwa interchange.
He is believed to have climbed the tower in search of eggs laid by some birds.
An eyewitness said he heard the man scream twice as he was electrocuted to his death.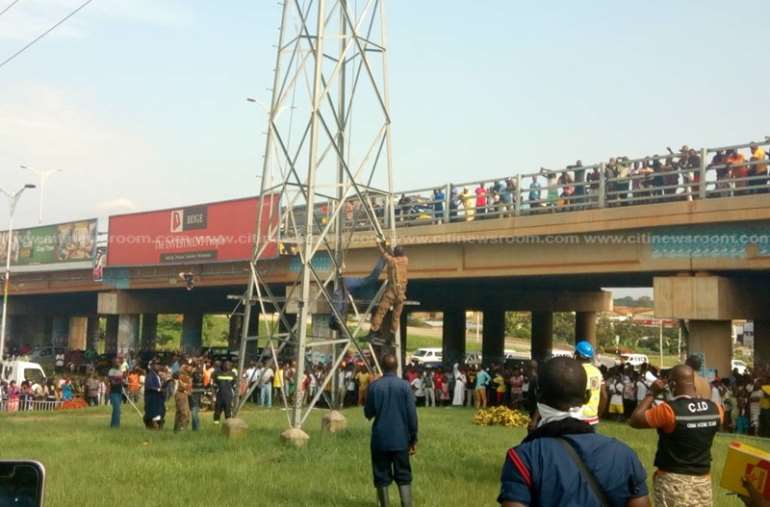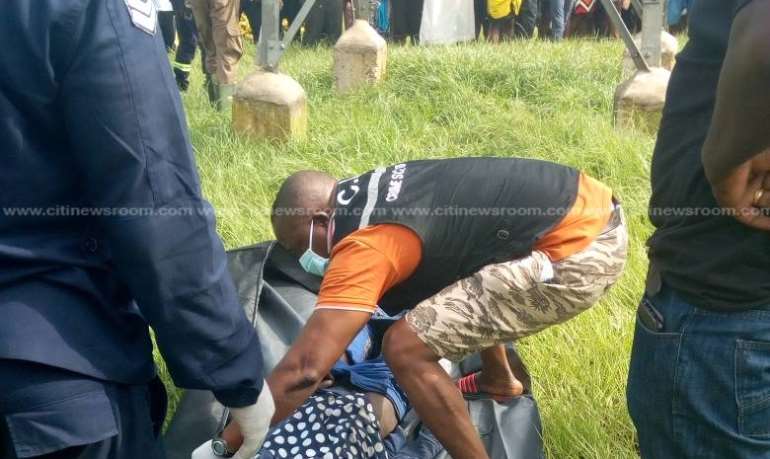 At about 8:30 am officials from the Fire Service, the Police and a team from the Electricity Company of Ghana were working to bring down the body.
There were reports that the deceased was a staff of ECG, but that was ruled out by Frank Mensah, an engineer with ECG.
He cautioned residents especially the youth not to engage in such unnecessary risks.
"We don't know what he was looking for up there… what has happened is enough caution for onlookers. They know that it is very dangerous being on the tower, so I believe that no one with a right mind will not try that.
–