Fire Officer Murdered In Damongo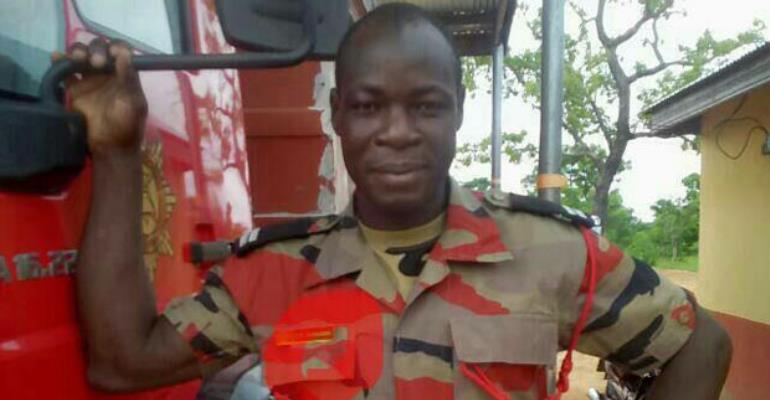 Cosmos Mahama Eliasu, 35, a Ghana National Fire Service (GNFS) officer at Sawla, has been killed by unknown persons at Damongo in the West Gonja District of the Northern Region.
Reports indicate that Mahama Alidu, who was accompanied by Mahama Abdul-Aziz, went to the Damongo Police Station and reported that his younger brother by name Cosmos Mahama Eliasu, who came to Damongo and visited his farm, failed to return home.
A search was organised in the area and the deceased was found dead in the bush close to his farm with multiple gunshot wounds on the chest and chin.
The body of the deceased has since been conveyed and deposited at the West Gonja District Hospital morgue for preservation and autopsy.
The police are, therefore, appealing to residents to volunteer information to assist them arrest the perpetrators.
FROM Eric Kombat, Damongo