German Business Delegation Expected In Ghana Tomorrow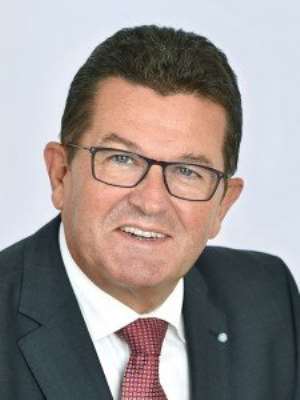 A high ranking German business delegation led by officials from the Ministry of Economic Affairs, Energy and Technology of the Free State of Bavaria will pay a five-day business visit to Ghana to assess opportunities for future economic cooperation.
The more than 30 business representatives from Bavaria, active mainly in the fields of energy technology, infrastructure, machines, agriculture, medical and environmental technology, would be engaging in business to business (B2B) dialogue with companies in Ghana from Sunday 15th to Thursday 19th April, 2018.
A release issued and copied to the GNA on Friday from the German Embassy, quoted Mr Franz Josef Pschierer, Bavarian Minister of Economic Affairs, Energy and Technology, as stating that: 'From the German and Bavarian perspective, Ghana is an outstanding springboard market for small and medium-sized companies.'
The visit of the business delegation had been organized by the Delegation of German Industry and Commerce in Ghana (AHK) and would include consultations with ministers and Ghanaian business authorities, a joint Ghanaian-German Business Forum, B2B-talks and visits of enterprises in Ghana.
Bavaria is one of the largest federal states in Germany.
It is pursuing expanded economic ties with Ghana on the basis of the G20 Initiative 'Compact with Africa' and the bilateral reform partnership between Ghana and Germany.