Rescue exercise not over yet - Newmont
News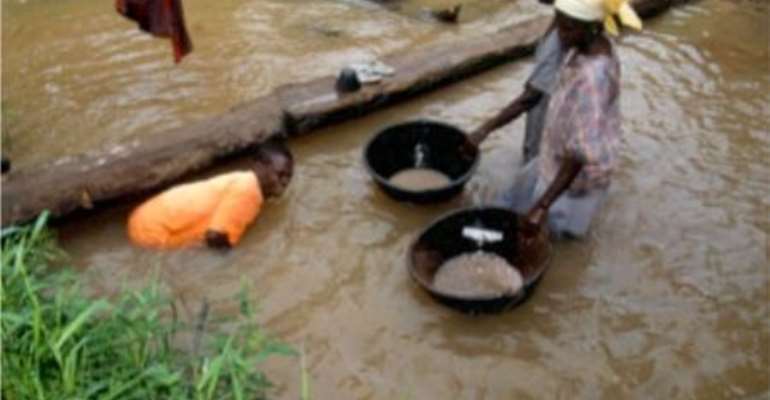 Accra, Aug. 17, GNA - Newmont Mining Ghana Limited, owners of the concession on which 40 small-scale miners are alleged to have been trapped a week ago, on Wednesday denied knowledge that there were steps to call off the rescue exercise.
Ms Mawuena Dumor, Communications Manager of Newmont, told the Ghana News Agency that the rescue exercise was continuing.
"The humanitarian effort is still on-going. The only person who can call off the exercise is the Mines Inspector at the site and as far as I know, no decision has been taken to call off the rescue efforts."
The small-scale miners are reported to have been trapped underground since last Wednesday at Nyanfoman-Noyem in the Birim North District of the Eastern Region.
Ms Dumor said at no time did she or any of the officers on the site of the accident tell anyone that the rescue team was calling off the exercise to retrieve the bodies, if they were there at all.
Mr John Baidoo, Mines Rescue Superintendent of AngloGold Ashanti and leader of the team, on Monday said no dead bodies had been found since the operation started at dawn on Sunday.
The Nkawkaw District Police Commander, Assistant Superintendent of Police (ASP), Christopher Klomegah, said following information received on Thursday that some small-scale miners had been trapped in a pit near Noyem, they mobilized personnel to the area known to be within the Newmont Ghana Limited concession.
He said they were informed that eight people, including their leader, Mohammed Ali, 21, went into the pit that day when it caved in. Four of them - Ali, Samuel Yawson, 29, Emmanuel Mensah, 25, and Stephen Kobena, 20 - were able to come out from the pit and were rushed to Nkawkaw Holy Family Hospital.
The District Commander said the Chief of Noyam, Nana Abayie and other small-scale miners organized a team that rescued two others identified as Dominic Anane and Kwesi Amponsah, who were also sent to the Holy Family Hospital.
He said Ali and Yawson, who hailed from Tarkwa in the Western Region, were later referred to the Tarkwa Government Hospital for further treatment.
Meanwhile, a large number of people from various parts of the country have besieged the area in search of their relatives, some of who had been found alive.