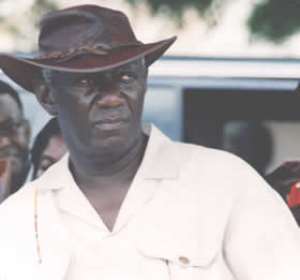 President John Agyekum Kufuor was a Member of Parliament in 1969 when the predecessor of the New Patriotic Party (NPP), the Progress Party (PP) was in power. The head of government then was the Prime Minister, the late Dr Kofi Abrefa Busia.
By the time President Kufuor hands over to a newly-elected President in January 2009, he would have been in active politics for nearly 45 years. What legacy does he want to leave?
The Daily Dispatch can today report that since being sworn-in some eight months ago, the President has been shocked at the inaction of many public officials, including some Ministers of State and senior public officials.
For example, does it take a President to order the cancellation of contracts? Are we serious as a country? What are those the President appointed doing? The order by President Kufuor in course of his tour in the Central Region for some contracts to be terminated raises a lot of questions. The Daily Dispatch is not surprised that the President appeared shocked at the state of affairs. If its takes a President to terminate contracts, a number of questions come to mind, readily:
Are there consultants to these contracts?
Have the monitoring teams been on site?
Will contractors whose contracts are terminated be given new contracts?
Is it possible for yearly list of black-listed contractors to be published?
Is the President aware that the Kpando-Worawora Phase II road, in the Volta Region which is supposed to be 50 kilometres, has allegedly been abandoned after 40 kilometres?
The President is likely to be more shocked by the time he completes his tour of the Western Region as there are more abandoned projects in the Western Region than in the Central Region. A possible way of keeping Ministers, Consultants, District Chief Executives and other top public officials on their toes is for the President to be paying unannounced visits to the areas.
The President wants to leave a legacy but with what he has seen, if he does not increase his frequency of such trips (perhaps some unannounced ones) and the will to fire those who are no 'up to the ball,' the legacy he wants to leave will be a mirage.
A member of the President's entourage to the Central and Western Region confided in The Daily Dispatch "there are times we really feel sorry for the President. There are times that we can sense and feel the President's shock, anger and concern. However at the same time, we do not expect the President to sack all those who have been negligent and uncaring."