RE: NDC Hates Me--Owusu Bempah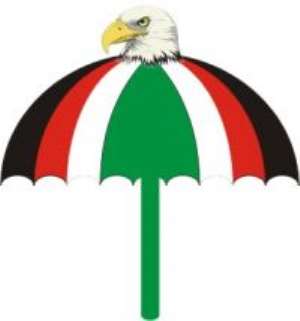 The NDC Party must seek God instead of Aligning themselves with False-Churches & False-Prophets. Owusu Bempah has a Prophetic Mantle. But he needs to work on his Character. A Prophet Must Fear God. Owusu Bempah stands the risk of losing his Prophetic Mantle, if he does not get as Serious with God as the Early Days of his Calling. God has not given up on him.
All of us Christians can allow our Flesh to get in the Way of our Walk With God. God in His Abundance of Grace, may allow us to still Carry His Anointing & Operate within HIS Graces & Giftings. If we Fail to Repent & Return to HIM, the Following May Happen:
· Weakened Faith: Prayerlessness; Lack of Commitment to Bible Reading & Study; Lack of Interest in Preaching to Convert Souls to Christ; Powerlessness; Crave for Material things
· Serious Diseases that Cannot be Hidden; This May Extend to Family & Close Associates
· Pre-Mature Death; Collapse of Ministry; Divorce; Rejection by close Associates; Demonic Spirits May Take him over; Public Scandals.
The God who Called Owusu Bempah knows 'How to Deal With him'. The NDC must back-off from him. The NDC Must Repent From the Sins of: Wickedness; Violence; Hatred of Akans- Especially Asantes; Gangsterism; Propensity to Undermine the State of Ghana by Aligning Themselves With Non-Ghanaians- With the sole Purpose of Overcoming the Akan Vote- if the Akans Decide to Vote Against them; Falsehood-Lies-Vicious Propaganda; Etc.
The NPP have their own kinds of Criminal Behavior that will be tackled soon.
The NDC Must Become a Political Party instead of being a Cult. NDC, Please Leave Owusu Bempah Alone. You Cannot Intimidate him. You Cannot Bribe him. He has his Faults. God will deal with that. Deal with your Evil Ways. If you don't you will become Weaker & Weaker, till you Split-Up and a More Ghana-Centered Political Party Arises out of your Ashes!
I have no Malice Towards the NDC. What I have said here is Godly counsel. I Pray the NDC will take this piece Seriously. God Bless Our Homeland Ghana (GBOHG)!!!
Adomba, Graceland