Help Educate The Youth About Ghana's Independence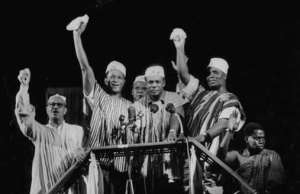 Scores of Ghanaians on Tuesday called on the media and National Commission on Civic Education (NCCE) to educate the young ones on the history of the country, to enable them learn more about the toil of the founding fathers.
Teachers and students who were busily preparing at the time the Ghana News Agency (GNA) visited some private schools at the basic level, said, the usual match past which marked the independence celebration should be replaced with educating children on Ghana.
These came in the wake of the upcoming Independence Day Celebration, which falls on Tuesday, March 06.
Madam Grace Lawson, a teacher said, there was the need to include history in the curriculum of the basic level to enlighten the pupils on the country's history.
Mr Prince Asare, also a teacher, said, the holiday given to the children after the day of marching, should be used for a two-hour-seminar to teach the children more about the day's celebration.
He said, this period, could be used for the children to play roles of the big six and in turn learn more about their contributions towards the growth of Ghana.