Alhaji Short Congratulates NPP Supporters For A Successful Constituency Elections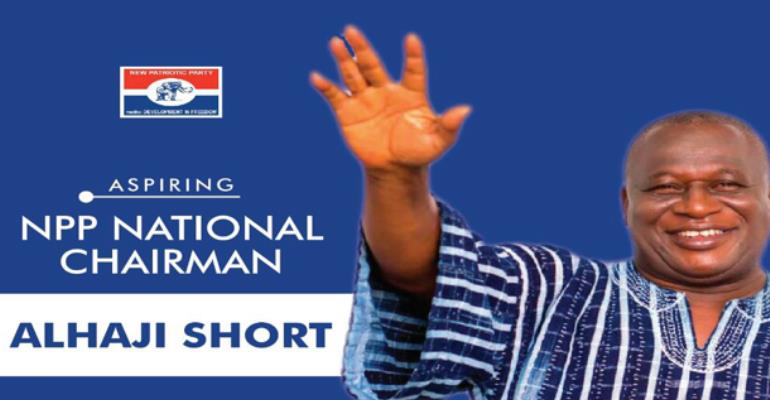 Praises and thanks to the Almighty Allah for a successful constituency elections.
I would like to use this opportunity to congratulate all the contestants particularly the winners of the just ended constituency executive elections for your hard work and commitment to democracy and our beloved party, the NPP.
Your participation in the election process demonstrated your commitment to democracy and the principles of our party. You all have committed yourselves and resources to the course of the NPP. I would also like to express my sincere gratitude to the delegates across all the constituencies in Ghana for the peaceful manner they conducted themselves throughout the entire election period.
I would like to call on all the winners to take the necessary steps towards healing all wounds that were created in the process for the betterment of our party.
To those who were not successful, this is the time to show your commitment and loyalty to the party. Remain calm and committed to the course of our party as you have always done and be reminded there can only be one winner, and in this case, you are all winners.
Let me use this opportunity to express my sincere and profound condolence to the bereaved family and loved ones of the late women organizer of the Abura-Asebu-Kwamankese constituency Madam Elizabeth Gaisie who passed to eternity shortly after winning her election. May her soul rest in Peace!!!
I will also humbly appeal to party members to as a matter of urgency and in the spirit of our great tradition, resort to the party structures for any grievances that may have arisen before, during and after this contest for proper redress than resulting to taking the laws into their own hands. As such actions will be very unpatriotic and alien to our great tradition.
Once again, congratulations.
………Signed………
ALHAJI ABUBAKARI ABDUL-RAHMAN
(ALHAJI SHORT)
NPP NATIONAL CHAIRMAN ASPIRANT