One Journalist, One Farm Initiated At Volta Region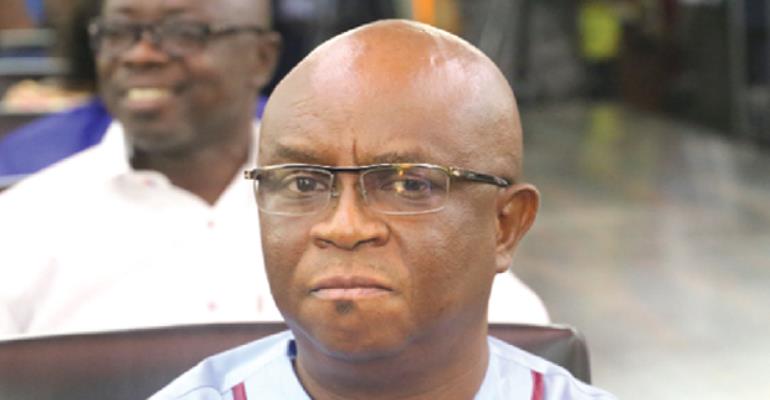 As part of measures to improve the conditions of service of journalists and other media practitioners in the Volta Region, Dr Archibald Yao Letsa, the Regional Minister, has initiated an agriculture programme dubbed, 'One Journalist, One Farm."
The programme is expected to take off this year, and lands, seedlings and other agric extension services are expected to be given to journalists who are ready to venture into crop and animal farming.
According to the Volta Regional Minister, the commitment of the President and governing New Patriotic Party (NPP) to improving the agric sector and ensuring abundance of food at affordable price should not be limited to only farmers but all others who are willing.
This came to light when the Volta Regional Minister interacted with journalists, industry players and members of the Association of Ghana Industries (AGI) in the region during a breakfast meeting organized by the Volta-Eastern Officer of the AGI in Ho.
He said although the One Journalist, One Farm will give a boost to government's agriculture programme, 'Planting for Food and Jobs,' it will also improve the living conditions of media practitioners in the region and also attract more people into agriculture.
An entrepreneur, Dr Letsa, who runs a hospital, hotel, super market and other business interests before becoming a regional Minister, believes strongly that surviving on one source of income is not sufficient to sustaining the needs of families and journalists.
He was hopeful many journalists and media workers will through the Regional Office of the Ghana Journalists Association (GJA) take advantage of the opportunity to improve their lives, boost agriculture, increase food on the market and ensure food security.
The Regional Chairman of GJA, Anthony Bells Kafui Kanyi, lauded the minister's vision.
He added that about 10 journalists in the region have already submitted their names to be enrolled into the programme.
Mr Kanyi therefore encouraged others to also take advantage of the 'golden opportunity' to create employment, wealth and financial independence.
Many journalists and media personnel in the region have also embraced the initiative.
One of them, Mary Anane-Amponsah, who works with Daily Graphic, described the initiative as a novelty that needs the support of all stakeholders to make it successful.
She was hopeful it wouldn't be a nine-day wonder.
Ms Anane-Amposah also encouraged her colleagues in the media to take advantage of the opportunities.
From Fred Duodu, Ho ([email protected])