February 26, 2018
|
Releases Press Release
Prestea Huni-Valley Mp Donates Ghc 10,000 Medical Items To Aboso Health Centre, Hints Of Rehabilitation Of The Health Centre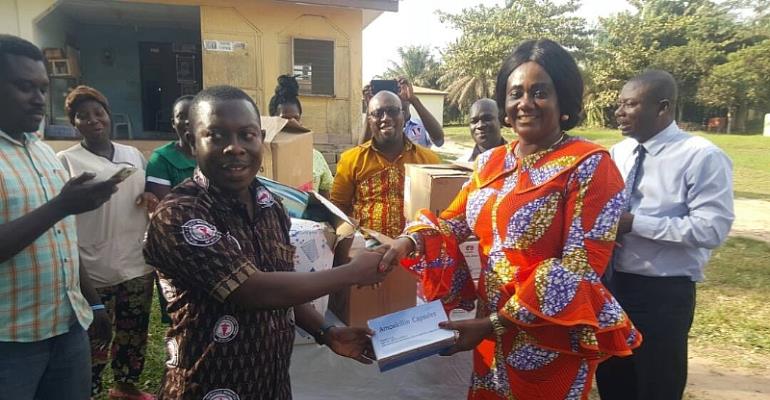 The MP for Prestea Huni-Valley Constituency, Hon. Lawyer Mrs. Barbara Oteng-Gyasi (Wassa Hemma) has donated GHc 10,000.00 worth medical items to Aboso Health Centre in the Prestea Huni-Valley District of the Western Region.
The MP donated the items after she, together with the MCE, Hon. Mozart K. Owuh had engagement with Aboso community, in a "Town Hall Meeting" organised with support from CDD Ghana on Friday, 23/02/2018.
Delivering the items, the humble lawyer, who is the first female MP for the area, as well as the Deputy Minister for Lands and Natural Resources said, "the Aboso Clinic will be rehabilitated and the contract will be awarded in March 2018". "Health issues are my priority, and I have organised free health screening throughout the district on two occasions" Lawyer Barabara Oteng-Gyasi pointed out. "I will make sure, health improves in my constituency", she added.
Receiving the items, the medical Assistants of the Aboso Health Centre, Mr. Edmund Tetteh thanked the MP profusely for the items, and also said, "we trust the MP about the rehabilitation she has promised will be done to improve facilities of the health centre". He stated that the MP should continue pursuing such adventures to ensure the development of the district.
The MP further pointed out several interventions that her government has been doing to help the development of Prestea Huni-Valley District and called on all her constituents to support the vision of the government of Nana Addo Dankwa Akuffo Addo.
Story filed by Prestea Communicators for Development (PCD), a civil society group based in Prestea.(23/02/2018).
SIGNED.
COMRADE FRANCIS ESHUN
PRESIDENT
0203961833
JAMES SAMUEL ACKERSON
VICE PRESIDENT
0241163129
PHILIP GYAN (ATISCO)
SECRETARY
0573698278
JONAS KYEREMANTENG (HOLY)
ORGANISER
0244777822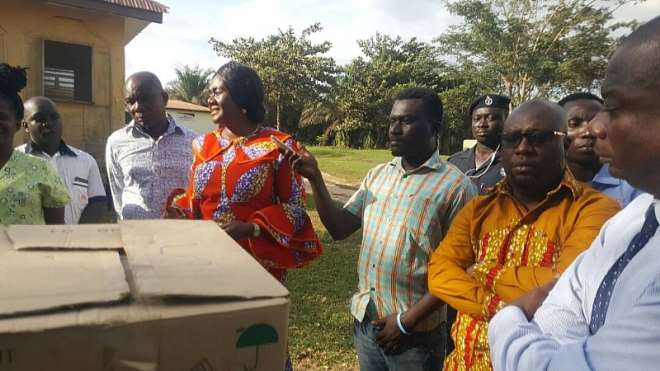 Mp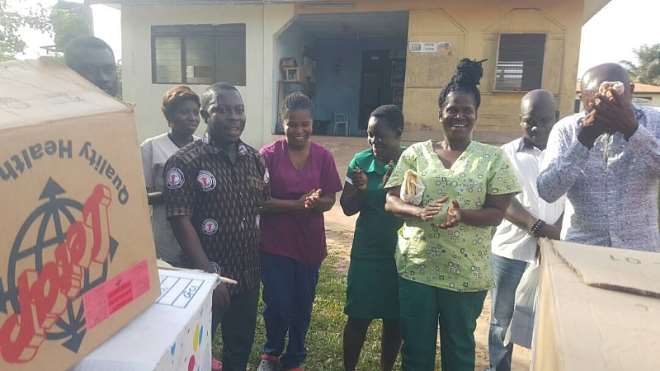 Mp 3