Unto Us A Great Loss Has Befallen!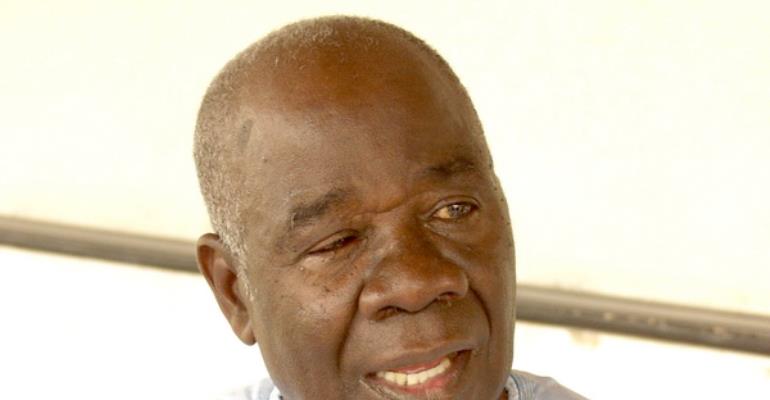 Kwabre West is in grief. The passing on of Lawyer *Lawyer Akenten Appiah Menka* is a great loss to us. Yes, NPP has lost a great and a prominent person. He is one of the founders of this great tradition and deserves all the accolade and respect for his contribution to democracy and entrepreneurship in the country. No doubt he was among the first Ghanaian industrialists.
Hmm, unto us the people of Kwabre West ( Afigya Kwabre) we have suffered a great loss due his death. He is an indegene of Kwabre West, Abuabugya to be precise. Yes, the town that kept safe our cherished *Sikadwa Kofi* during the Yaa Asantewaa war. No wonder he was a gem.
We the people of Kwabre West are most grateful to you for the path that you carved which has culminated to making the Constituency one of best in Ashanti and Ghana. In terms of support for the Dankwa-Dombo-Busia tradition, you have left a solid foundation. We are proud of you and say ....
....Ayikoooooooooo! , you have left an indelible mark in the history of Ghana.
On the occasion of the celebration of one Week of your sudden demise, we in Kwabre West salute you and say,
*Damirifa Due!*
*Due Ne Amanehu !!.*
The Chairman, Odeneho Kwaku Appiah, the M.P, Owuraku Aidoo, the Constituency Executives and the entire constituents of the great Osono Family of Kwabre West express our deepest condolences and sympathies to the family of *Mr. AKENTEN APPIAH MENKA*
ADU-POKU .C
*(Outgoing Comm Dir)*
Afigya Kwabre South
*0209638282*