February 18, 2018
|
Diaspora Diaspora (USA)
3G Media Founder Charles Ntiamoah A.k.a Mr. CNN Visits GhanaWeb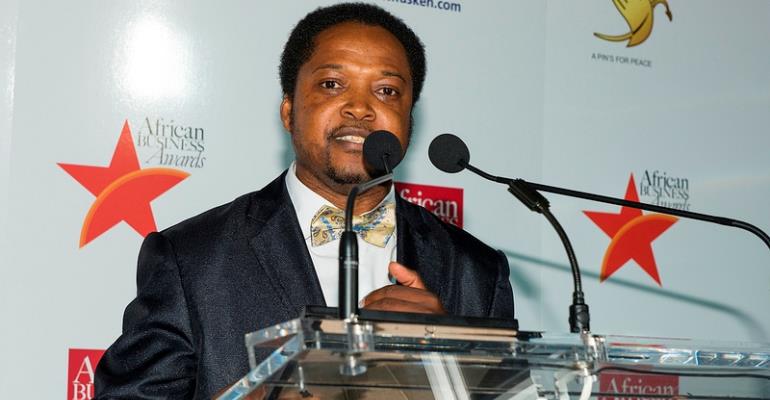 On February 7th, 2018 US Based Media Mogul, Charles Nimmo Ntiamoah-Mensah, more popularly known as Mr. CNN, Co-Founder and COO of Ghana Chamber of Commerce, USA, Inc. visited the Accra office of Ghana Homepage; http://www.ghanaweb.com, located at Dzorwulu. .
The purpose of the visit was for Mr. CNN to meet the new Editor-in-Chief of Ghanaweb and CEO of Apex Media, Mr. Ato Kwamena Dadzie , and acquainted himself of the operations and visions of the electronic news outlet.
Mr. CNN learned that Ghanaweb plans to use a more user-friendly platform and incorporate more visuals and audio to convey their messages.
Mr. Dadzie, himself a great writer, introduced Mr. CNN to his staff.
He informed them that Mr. CNN started as a Photojournalist with Ghanaweb, bringing images from all around the world covering events of Ghanaians Living Abroad. Ghanaweb is now of one of Ghana's most popular and most viewed news portals in the world.
Eventually Mr. CNN went on to found his company, 3G Media that is becoming famous for its annual 3G Awards events and also publishes 3G Magazine and online news website; http://www.3gmediaonline.com . A long time
affiliation with Global Media Alliance as a Senior Corporate Adviser.
He also Partner/Co Owner; popular African online radio in the Delaware Valley; Vitalghradio- http://www.vitalghradio1.com . The new Ghana Chamber of Commerce, USA, Inc. was co-founded by Mr. CNN. He serves as its Chief Operating Officer, Chairman and Co-Founder; Dr. Kofi Boateng.