February 8, 2018
|
News Social News
Child Development Expert Blames Parents For Moral Decadence Among Teenage Girls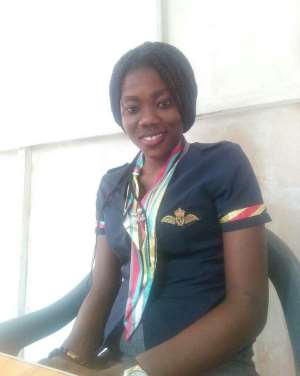 A Child Development Expert, Nana Abena Damoah has asserted that most parents must be blamed for the growing waywardness among the youth especially teenage girls in Ghana.
She reiterated that most parents in recent times have become more concerned about their economic needs to the neglect of the Moral and emotional upbringing of their children.
The situation according to the Child Development Expert, Nana Abena Damoah has given room for the children especially girls to find solace in their peers and most often do as they say just because they want to be socially accepted by these peers.
She added that it is shocking to know that some parents do not even know the emotional cues of their children, who their children's friends are, and the type of relationship their children keep with these friends.
Nana Abena further indicated that some parents are too busy to check on their wards in school to see whether they are really cooperating in school. Some parents seem to care less about the relationship between their child and teachers. Sometimes parents are not aware when their wards who are boarding students are even deboardinised and have to attend school as day students. These Teenagers become prey to unscrupulous men who always want to take advantage of vulnerable and helpless girls.
Nana Abena Damoah lamented that the recent Sex tape of the sexual escapade between a Teacher and a school girl which went viral on social media must be a wake-up call for parents to pay calculated attention to the daily life of their children.
"We can't continue as a Nation to risk our young girls," she said.