The Necessity Of Salvation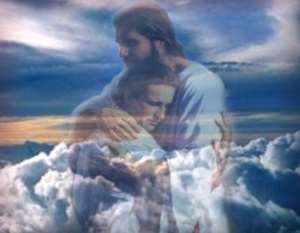 Man's sin and fallen nature couldn't bring him at par with God's stature. Murder was normal, sexual immorality was ranking highest, stealing was on the rampage. Humanity couldn't decipher between sin and what is clean, life began on good note but ends with strife. Wealth was in many homes but at the expense of health.
Man in an attempt to look for solace in God created several religions – the result is very clear today. In spite of all these religions created to alleviate the curse of humanity and the plaques of life, death is still on the rampage and sickness has denied many of us of our redemptive packages. Our young generation are in prison, the one who seems to be lucky are locked up in the psychiatric hospital and hoping to get to the state mental sanity.
We have built cathedrals to save souls who are perishing under some kind of addiction they have no control over. Satanic attacks and demonic harassments is at the crescendo. In the midst of all these brouhaha of evil and cruelty, salvation was presented to the human race through one man called JESUS CHRIST.
The Book of Act Chapter four verses Twelve to Fourteen blatantly says there is therefore no salvation in any other: for there is no NAME under the heavens given among men that we might be save. But the name JESUS. Beloved, God's recipe for the redemption of humanity is salvation not religion. What is salvation? Salvation is God's redemptive package for a loss generation through Jesus Christ. The truth is we don't have the right to choose how we live. I have people made bold statement like it's my life so I chose what to do, wrong. You have no life at the first place. What you have is a privilege to be alive to make things right with God through JESUS CHRIST alone. The truth is one: man must be born again. When a man is 80 years but accepted Jesus Christ at 60 years before he dies, on the obituary we see 80 years but in actual sense, the man lived for only 20 years. Because true life is lived after you have come to the saving knowledge of our lord and master Jesus Christ. No matter how luxurious and pleasant life might be to us, so far as it is outside Christ, it is not life it is strife. You are not living you are only existing hoping to live.
Bro, you need salvation. My sister you need Him. I know you are very religious but please don't allow your religious leaders to dictate your pace- this is life and death. It's not a buffet where you chose what to eat and what to drink. This is a must for humanityvoid of religion and tribalism.
Because of the perfect and complete sacrifice of Jesus Christ, our sins can be forgiven. God offers us(including you reading this) salvation, deliverance, redemption, and forgiveness. The only requirement God demands is that we receive the gift of salvation that He offers us through Jesus Christ.
Have you received Him as your Lord and personal saviour?Let's assume you have but have your parents received Him? Let's assume they also have but what about your friends? The list is endless. We have a mandate to redeem lost humanity from the carcass of sin and this theology of ease that postulate the credo: we can chose who to worship, No. Salvation is mandatory and compulsory and it only comes through Jesus Christ. Make a decision today to avert the regrets tomorrow. GOD BLESS US ALL.