Happy Sunshine Adopts EPA Directives On Sanitation & Community Engagement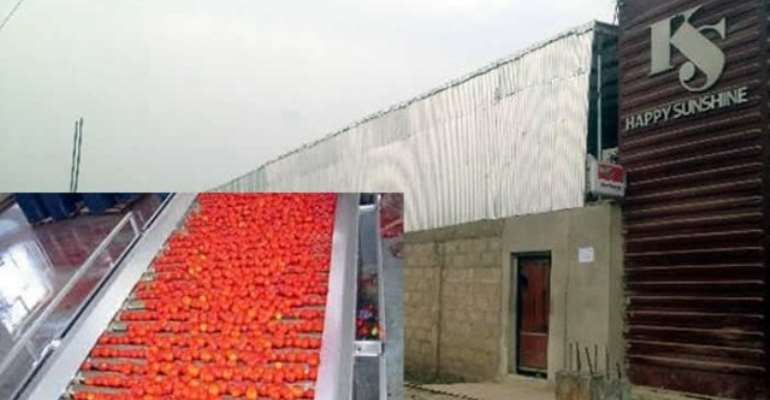 Happy Sunshine Company Limited, a tomato paste manufacturing company, says it has adhered to a directive by the Environmental Protection Agency (EPA) to improve sanitation in the community it operates.
The company, located at the light industrial enclave of Kuntunse in the Ga East Municipality, also said it has met another directive by the EPA to engage the community and secure the backing of the traditional authority for its manufacturing processes.
The company recently organised a community durbar in accordance with the EPA directive with the aim of integrating the views of key stakeholders in its manufacturing practices.
The community durbar also served as a stakeholder engagement platform to elicit community concerns, the company said in a release issued Thursday.
The durbar afforded the company the opportunity to explain its operations to participants and address environmental safety concerns as stipulated in the EPA regulations.
The traditional authority of Kuntuse and opinion leaders, among other groups, attended the durbar.
Managing Director of Happy Sunshine Company Limited, Mars Du, said his company is committed to investing in Ghana and supporting the government's efforts to bridge the unemployment gap.
"It is also the vision of Happy Sunshine to boost the industrialisation drive of Ghana and support the government's One-District-One Factory Policy.
"This is evident in the establishment of a high-tech ultra-modern manufacturing plant to produce highly nutritious and tasty tomato paste for the Ghanaian market by Happy Sunshine Company Limited," Mars Du said in the release.
Happy Sunshine Company Limited is duly registered in Ghana to manufacture high quality and tasty tomato paste.
The company has also been approved by the Food and Drugs Authority (FDA), The Ghana Standards Authority (GSA), The Registrar General's Department and other allied agencies to operate.