Donald Trump Did Not Err With Shit-Hole Comment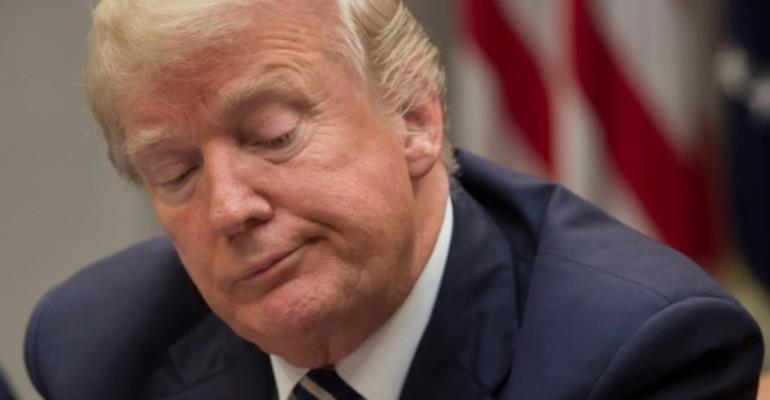 There is absolutely nothing wrong with President Donald Trump's comment on "bringing people from Shithole countries. Who are those complaining and criticizing his speech? Same ranting shithole nationals who are only good in exactly what they are doing.
Every Smart leader and great Country dream of investing and bringing in immigrants who are skillfully trained professionals like Teachers, Doctors, Nurses, Engineers, Athletes and so on and not the likes of unskilled , frustrated unemployed educated illiterates and the likes of 2 Terrorists from Guantanamo Bay who were brought to Ghana by then previous Government.
What was so wrong with Trump asking; "Why not bringing people from Norway"?
Besides his recent meeting with the President of Norway, he knows what Norwegians can add to the economy of the United State.
Why are Africans Institutional heads holding press conferences on this shit-hole talk from Trump?
Who is funding all these conferences? Where are the monies coming from?
Truly, Africans should leave Trump alone and focus on making their Continent GREAT AGAIN.
Too much of unnecessary ranting.
Is it the poverty, hunger or our Corrupt Politicians making us so bitter and angry with his comments and little truth?
After all, Donald Trump's comments on Africa and Africans in the State and everywhere are NEVER FAR FROM TRUTH.
Ranting bitterly and defending hurting truth is what Africans are good of.
If a Ghanaian call a Nigerian, a 419 or controversial being on the African soil, it's called, FACT.
If Donald Trump or white European, Asia or American say same, it's called RACISM.
Let's put away the hypocrisy, ineffective working ethics, and make our individual African States great and respectable and stop the ranting and unnecessary Trump hyping.
Yes! We are from shitholes and we have refused to make it Diamond-holes.
An Institution holding press conferences on Trump's comment is an act of CAUSING FINANCIAL LOSS to the said Organisation and the State.
The truth hurts!
A word to the wise is enough!!
Nana Kyei Baffour
(National Coordinator, Ghana - Sustainable Development Goals Act (SDGs)
- Member, Critical Thinkers International - CTI
*[email protected]
*nanakyeibaffourblogspot.wordpress.com