Afadjato South Youth Congratulate Martin Alamisi Amidu On His Nomination As Ghana's First Special Prosecutor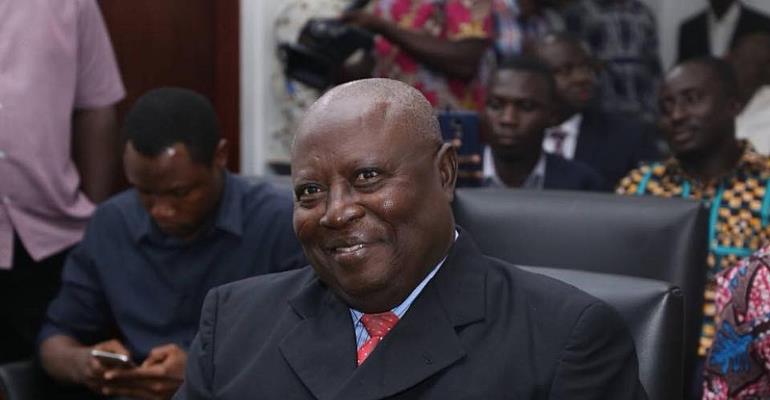 Our heart is filled with felicitation and merriment upon the reception of the news that Martin Alamisi Amidu( The citizen vigilante) had been nominated as the first special prosecutor of Ghana.
We want to use this opportunity to congratulate Mr. Amidu upon his nomination as the first special prosecutor of Ghana. Undoubtedly, he is the *crème dela crème* to occupy that position. We have observed that, the news had sent widespread jubilation across the entire nation.
It is also poignant that we use this moment to congratulate the president of the republic of Ghana, H.E. Nana Akufo Addo for setting an unprecedented pace and deepening democracy through all inclusive governance.
One will recall, that the president had since assumption of office , appointed key personalities from different political divide to serve in his government; key among them is the presidencial candidate of the PNC, Dr. Edward Mahama. Ghanaians are indeed proud of you Mr. President.
It is important to state that, the appointment comes with a huge responsibility. Ghanaians have been crying over deep seated perceived corruption, some were crystal clear in our daily eyes, others are lying in the recommendations of the auditor general over the years.
We encourage Mr. Amidu to be bold in persecuting every corrupt official that has been found guilty by the laws of this country. This we believe should cut across every system, past and current government in order to purge our country of corruption.
There is that certainty that we the youth are strongly behind him. We will oppose every machination that will stand his way in his pursuit to clean our nation of corruption. Most of the youth are jobless and we believe that ,if we clean this nation from the venom of corruption, huge amount of money could be saved and used to create jobs.
To our fellow youth out there. Let no one use you as a tool to resist any attempt to sanitize the system and free Ghana from the fiery darts of corruption. Ghana is one and we must joyously guard it with all our heart.
Long live the youth. Long live Ghana.
Signed
President
Eric Klu
024279334571
Vice President
Manfred Afram
0245069077
Secretary
Andrew Ezuh
0540756534
Issued by
The public Relations Officer
Eric Dumenu Akatsi
0240687802