MOGPA Supports Widows And Students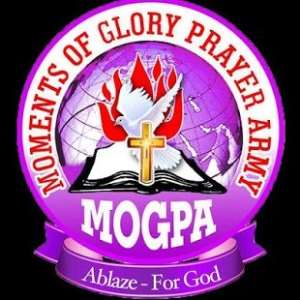 The Moment of Glory Prayer Army (MOGPA), a renowned prayer ministry at Adum, with its headquarters in Kumasi in the Ashanti Region has feted over 1,000 people during the Christmas.
The beneficiaries of the treat were mainly widows across the society and needy students under the sponsorship of Reverend Isaac Osei Bonsu also known as Reverend OB, the Founder and Leader of the ministry.
Pastor Nicholas Badu Frimpong of the MOGPA speaking with the Ghana News Agency (GNA) said about 900 widows and 200 students were given the special Christmas treat for them also to feel the season.
He said the gesture was an initiative started six years ago by Reverend OB in fulfillment of the biblical scriptures in the Book of James chapter 1 verses 27, which described true religion as taking care of orphans and widows.
Pastor Frimpong said the event is replicated in all branches of the ministry across the country.
A cross-section of the beneficiaries of the programme interviewed by the GNA were all full of praise for Reverend OB for his benevolence and wished him God's blessings.
Madam Elizabeth Achaa, a widow, said: 'I have been a widow for the past 17 years and have consistently enjoyed this Christmas bonanza from Reverend OB for the past three years, something I don't get from my church and my family.
'May the Lord continue to bless Reverend OB and his ministry and make him a blessing to many more people in the world.'
The MOGPA prayer ground at Abrankese, near Kuntenase in the Bosomtwe District of the Ashanti Region, is thronged on Fridays with more than 100,000 pilgrims from all walks of lives coming to pray to God for their needs and also intercede for the nation.