December 23, 2017
|
Social News
Western Region: Oil And Gas Workshop For Welding Instructors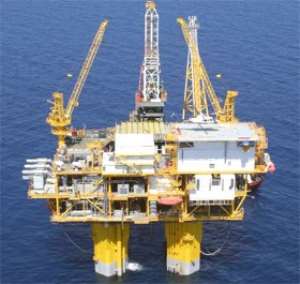 A total of 10 welding instructors from the Takoradi Technical Institute (TTI), Kikam Technical Institute and the Regional Maritime University (RMU) have graduated from the second phase of a continuous welding programme.
Twenty employees of Golden Star Resources, a Canadian mining company, also received certificates of participation.
The 12 weeks intensive training programme was funded with 100,000 dollars from the Ministry of Energy Oil and Gas capacity building project.
The training was to prepare the instructors to qualify for the certification by the American Welding Society (AWS).
It was also to better equip them to prepare their students for employment in the oil and gas, mining and construction industries.
Mr Matthew Armah, Team leader and Chief Executive Officer of Western Region Coastal Foundation (WRCF), addressing the participants at the Campus of TTI, said the training which was managed by WRCF, would provide the instructors with access to a world class laboratories by the World Bank to Kimtech, TTI, RMU.
He said "with sustained investment by the government and the support of the extractive companies, local technical institutes will become more sustainable and the TVET sector can begin delivering the high quality graduates companies are looking for to employ".
Mr Armah said WRCF was working with COTVET, the Ghana Education Service and other stakeholders to review and make recommendations on a new and improved national curriculum that would meet international standards.
Mr Alexander Kyei, Project Coordinator, Oil and Gas Capacity Building Project, Ministry of Energy, commended the participants and urged them to ensure that the skills gained would make a positive impact on the society.
Mr Seth Danso Apau, Director Technical Examination Unit, GES, said his outfit is ready to partner WRCF to provide competence based training for technical and vocational students.
Mr Sampson Damptey, Director Competency Based Training, (COTVET), said for the country to be industrialised there is the need to build a competitive work force.
He said plans are far advanced to give the TTI, RMU and Kimtech accreditation to enable them award certificates that would be recognized internationally.
Mr Jonathan Tawiah, Principal of TTI, said with the relevant tools and laboratory the institute was ready to perform beyond expectation and commended WRCF and the Oil and Gas Capacity Building Project for the support.
Nana Kobina Nketsia V, Omanhene of Essikado Traditional Area, who presided over the event, thanked WRCF and its partners for the programme.
He said though the region was endowed with natural resources it lacked the requisite human resource and appealed to the participants to make a positive impact in their various endeavours.
In a related development, a Technical Centre of Excellence was launched at TTI. The Centre being supported by WRCF, Oil and Gas Capacity Building Project, Ghana Education Service and COVET is to serve as a Business Development Unit (BDU) to generate revenue for TTI and Kimtech through industry training, international funding proposals, symposiums and events, as well as short courses offered in the evenings and on weekends.
GNA
By Justina Paaga, GNA