Prophet Godwin Charges Christians To Face 2018 With Heads Up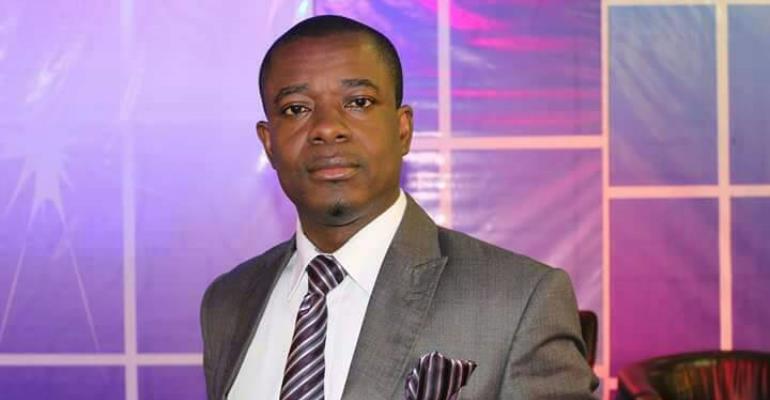 General Overseer of the Holy Hill Chapel Worldwide, Prophet Godwin Sarfo Annan, has urged Christians not to look back on 2017 which is about ending but rather start anew and be ready to face the new year 2018 with their with heads up.
Prophet Godwin, as he is affectionately called, charged Christians to "learn from the past and use it as a tool to start the new year without fear".
Delivering his end of year and new message to this reporter at the headquarters of the church in Tamale, the charismatic leader of one of the fastest growing churches in Ghana, noted that with God as the leader, Christians must be prepared to live another year under His guidance through 2018.
He challenged Christians to make it a point to start each day of the new year with a prayer because it works wonders. The General Overseer also urged Christians not to be afraid to face life since the new year has a lot of promises for them.
"Trust God and everything will be fine. Do not bring with you the memories of the past. The year 2018 has good promises for us all, therefore do not be afraid to face life", he said in his message to Ghanaians.
He charged Christians to let the promises of God serve as their guide to keep moving on their journey.
According to the Prophet Godwin, the new year is God's way of letting Christians know that there is still a chance for them to change for the better.
He encouraged Christians to celebrate the end of year happily to the glory of God who granted them life throughout the year
"This end of year must be celebrated and lived happily. Give this celebration an understanding of its value. Thank God for the new year he is about to give us. That is the importance of living a life like a man who follows the path that God has prepared for him", he told this reporter.
The General Overseer further urged christians to see to it that each day, they feed their souls with God's word. That way, they will not feel the hunger and stay full with God's love.
"Life is not life without God's word with you. He is the reason why we are alive. He is everything. Offer your prayer of thanks for the year which is ending and the new year ahead", he said.
Prophet Godwin asked christains not lose hope, rather they should pray so that whatever pulls them down, they will be able to endure and withstand by the grace of God.
"God loves you so you have to fight. Start the new year with God by your side. Do not lose hope, go ahead and enjoy life. This is another gift. Live each day as if it is your last so you will be able to say that you have lived your life to the fullest", he concluded.