Killing Of Old Vandal Affects Academic Activities At University Of Ghana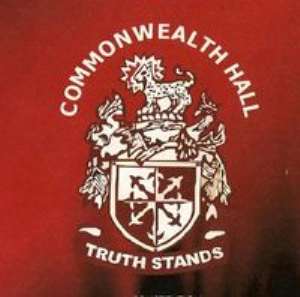 The Director of Public Affairs of the University of Ghana, Stella Amoa, says not only have students been affected by the weekend's stabbing to death of a past student at the Commonwealth Hall but lecturers and parents have also suffered some panic.
Ms. Amoa told 3FM's Kwakye Afreh Nuamah that the incident has sent some shocks across the student body, whose members are preparing to go home for vacation.
Speaking on Midday News on Monday, Ms Amoa said the authorities of the Hall, where the fatal incident happened, have been charged to present a report. On Saturday, two past students were said to have engaged in an argument, which result in the stabbing to death of one. They had returned from the funeral of another former student.
The scene of the incident was full of blood Meanwhile, a statement issued by the University of Ghana on Monday said the Careers and Counseling Centre "is on standby to counsel any student who may have been traumatized by this incident".
It assured members of the university community, alumni, parents and the general public that the incident is an isolated case and "no threat has been identified which could cause any danger to our students in this respect". The police have since begun investigations into the incident.