Chief Wants Police Station In His Community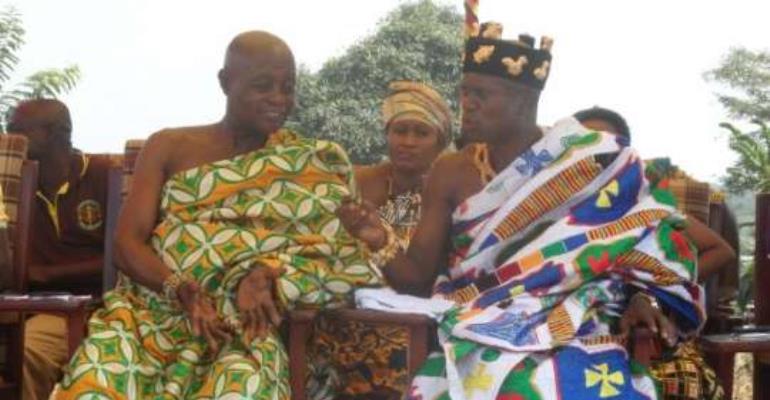 Nana Ansu Ababio II, the Chief of Yawhima in the Sunyani Municipality has appealed to the Sunyani Divisional Police Command for a Police Post to control crime wave in the area.
He said criminal activities and lawlessness were rampant in the community that has a population of about 7,000 people.
Nana Ababio II made the appeal in an interview with the Ghana News Agency (GNA) on the sidelines of the Sunyani Municipal Farmers' Day celebration held on Friday at Mensahkrom, near Yawhima in the Municipality.
The Chief expressed concern about uncontrolled alcoholism, gambling, Indian hemp smoking and peddling and stealing among the adolescents in the community.
Nana Ababio II added that school dropout rate and teenage pregnancy were also high in the community, saying because there was no nearby Police Station, one had to travel about nine Kilometres to lodge complaint at the Sunyani Municipal Police Station.
He said the telecommunication networks in the community were very poor, it becomes extremely difficult to reach the Police if there were emergency cases.
Nana Ababio II was unhappy with strayed cattle which had taken over the area, destroying farms and appealed to the Sunyani Municipal Assembly to as a matter of urgency do something to stop the practice.
He said the cattle did not only graze people's farms but also polluted river bodies which become harmful to the health of the local dwellers adding that misunderstanding could erupt between the cattle owners and the farmers, hence the need for the Assembly to address the matter immediately.
GNA
By Dennis Peprah, GNA