December 2, 2017
|
Opinion/Feature
Impact Of Yapei And Bupei Bridges Closure And Need For Alternatives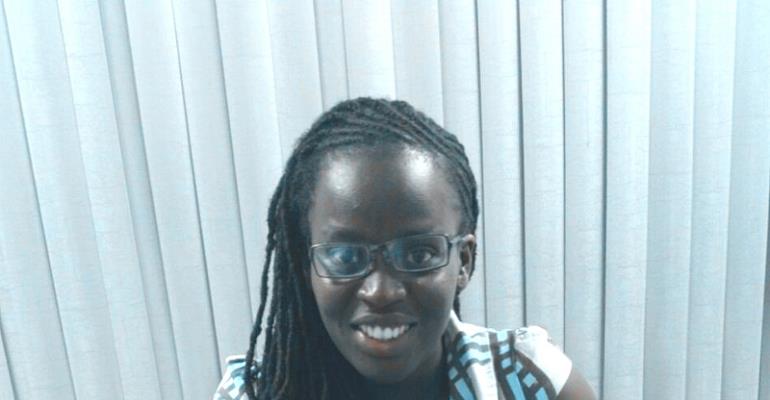 Writing this was not part of the deal, at least not before sharing the amazing experience about my stay in Navrongo particularly about the Tono Irrigation Project and all that was contained in the package. But I do my country much harm if I remain silent or even indifferent about this horrifying experience.
So, we got to the outskirts of Yapei (from Tamale) at 10:30 pm on Sunday 26th November, 2017 until about 5:30 pm on Monday 27th November where we were able to access the Fufulso junction- Damongo-Sawla road. As at the time, hundreds of vehicles got stuck at two temporary barriers manned by police and military officers to prevent frustrated travelers who had encamped several meters at both ends of the bridge from crossing.
We do not need any complex algorithm to understand the magnitude of the situation. Monies, in the form of goods waiting to be transported to their destinations are locked up. Economic goods traversing the north and south, and within the three regions of the north are confront with long turnaround delivery periods, increasing cost and losses consequently.
This is not to discount the emotional trauma and social challenges that vulnerable groups like women and children are facing having to stay behind the bridge obviously exposed to the vagaries of the weather. Don't forget that government domestic revenue already suffers a deficit of 11% and that a prolonged closure of the Yapei and Buipe bridges which also serve governmentally countries will worsen efforts at mobilising more returns for development.
What is baffling is the fact that, alternate routes through the western and eastern corridors were not prepared ahead of the closure to manage the situation. The ideal would have been an inclusive consultation with stakeholders, effective communication to all who may be affected and roll out of some practical solution and alternatives as found below:
1. Grade the Tumu-Wa (western corridor) road and intensify security presence through erection of police barriers to halt frequent armed robbery attacks. At this point, an asphalt may be a luxury, we know. It is not enough to direct traffic to the route that extends a 5-hour trip to 15 hours. Measures such as deploying security officers/patrol teams at various points of the stretch are some proactive approaches to ensure the safety of commuters and augment free flow of goods and services between the regions and border towns.
2. Redeploy at least two ferries in good shape on the Makango-Yeji stretch of the Volta Lake which links the Northern and Brong Ahafo regions. The current Nana Besemuna ferry on the stretch has outlived its usefulness. Such action will help save travelling time, cost of commuting and provide a better alternative for heavy duty trucks, most especially.
I noticed that actual work on the bridge had not started as at Monday evening and security personnel allowed certain cars and weights to use the bridge. If this is still the case, authorities should communicate clearly to road users allowable weight so they can factor that into their activities. With the understanding that the bridge needs to undergo maintenance to save lives, there is also the need for effective planning and execution to prevent such routine works turning into emergencies.
Overall, let us consider this as a national security threat, not out of exaggeration but approach the implementation of the alternatives as a matter of urgency to ensure that engineers have the breathing space to give us a sustainable solution to the challenge.
For God and Country.
Yours truly,
Paulina Adjei