Otinibi Landfill Site Too Close To Our Shrine, We Will Stop This Waste Project----Chiefs Threaten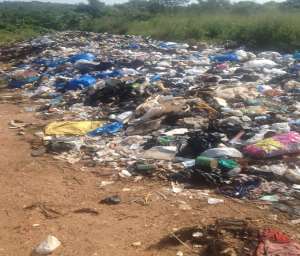 The Chiefs and people of Otinibi a suburb of Accra under the Kpone Katamanso District Assembly (KKDA), have vowed to stop the President, Nana Addo-Dankwa Akufo-Addo from commissioning a landfill site in the area.
According to the Chiefs, the sitting of the landfill site is too close to their shrine whom they hold allegiance to in terms of tradition, spirituality and protection.
They have also vowed to protest the siting of the landfill site on their land, which to them, was not right.
"We respect our shrine the same way we respect our churches and Mosques; no one will dump waste into churches and places of worship so we are not going to allow this waste project to be commissioned here at all," the concerned Chief, Nii Ago Kotei Klufio angrily stressed.
The Chief revealed that Kpone Katamanso District Assembly approached the family to buy but they didn't show up again and now are entering the land by force.
They have therefore vowed to resist all attempts by government to embark on this waste disposal project.
It would be recalled that Government acquired a 77-acre land from the area in 2013 to be used as a dump site to serve Accra.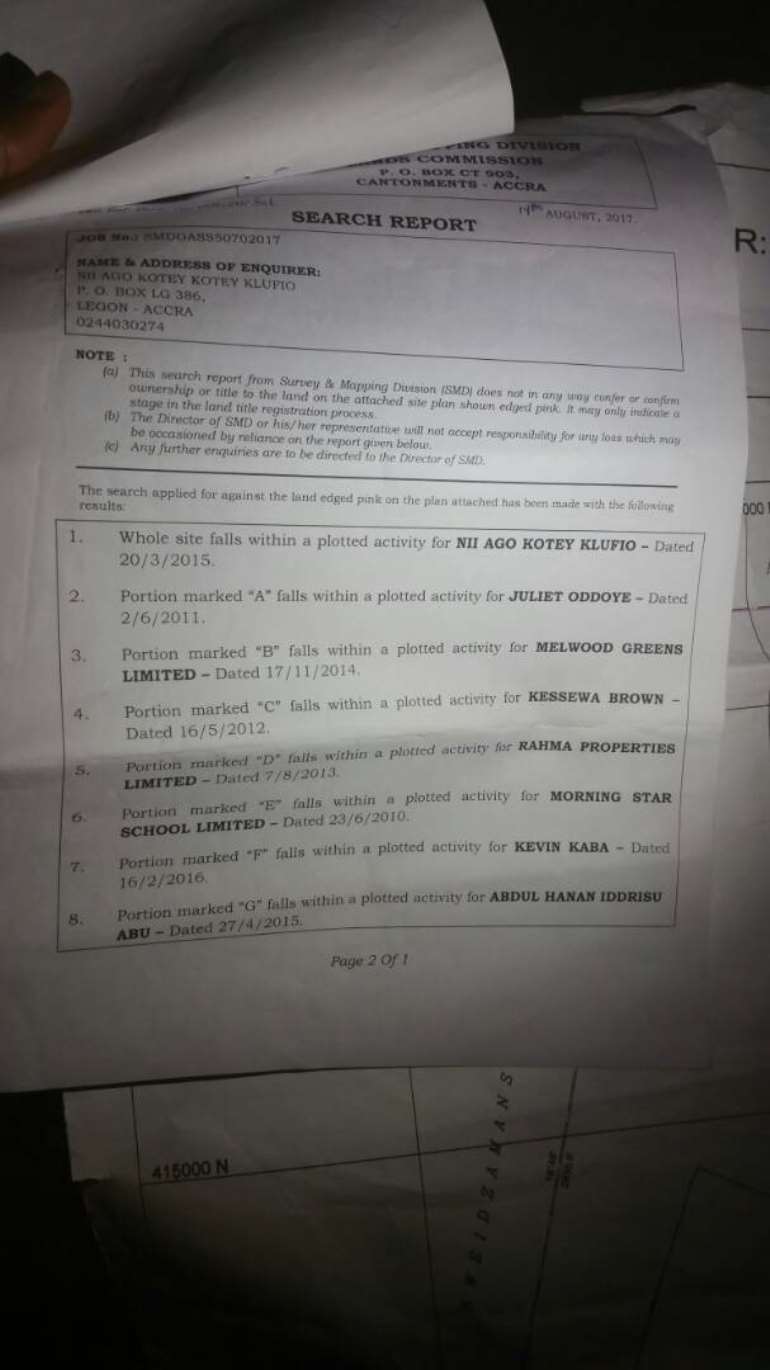 Land documents confirming ownership in the name of Nii Ago Kotei Klufio. The Documents further confirm that it is a family land not stool lands and therefore no one has the right to trespass.
The project is expected to process about 20,000 tonnes of garbage that may be produced in the nation's capital.
According to them, Augustus Klufio who is the acting Chief but not the Substantive Chief has granted the assembly access for the landfill site but that portion of land does not belong to him.
They claim that the rightful owner of the land is Nii Ago Kotei Klufio and his brothers.
When Augustus Klufio was contacted and confronted, he denied giving out the land, and told them the assembly maybe want to take it by force.
Choro Adams, the Assembly Man and the Environmental Officer at the Assembly confirmed that there is indeed an issue like that.
"The issue might cause an embarrassment to the President if not handled well as a matter of urgency," the Assembly man revealed.