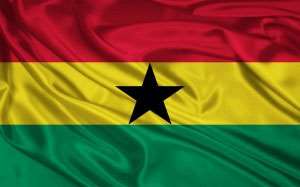 In our traditional setting, especially that of the Akans, if a King is distooled/deposed /ousted. .., the laws of the land bans him from making any public pronouncement on the state of affairs. Either his successor is performing better or taking his subjects into an abyss, the deposed king keeps his opinion to himself.
This is done for a simple reason that "the former king knows what goes on in the palace ". He knows how the crown could be used to manipulate. He also knows how the crown could be used to command respect when the subjects are fed better.
So, being it at a festival for feasting or that for mourning, the former king does not have a say.
But here in Ghana, democracy has made it possible for our former president John Dramani Mahama to air his views on matters that concerns the state. Though some may argue that this is not new since former presidents Rawlings and Kuffuor enjoyed same privileges when they were out of office. That's not out of place to think like that. But the fact is those two former presidents were out of office after finishing the two 4 year constitutionally allowed terms. They were not qualified to come back to office through legal means, and therefore their criticisms do not bite that deep.
On the other hand, now that the ten NDC regional chairmen had endorsed former president Mahama to run again for the highest office of our country, the former president wields the bullets that could be too fatal in his political arsenals. A typical example is the now trending "419" tug he's given to the recently launched Ghana post-GPS app.
The former president said: "the App touted by the vice president Mahamadu Bawumia had already been in existence, and it was on Google. And therefore it's a scam (419) intended to hoodwink Ghanaians " (sic )
Vice President Bawumia couldn't stand this pronouncement by the former president since it's said in our local parlance that: "when the fish comes out of the sea to announce the death of the crocodile, we don't doubt it "
The former president knows what goes in and out of the seat of government (Flagstaff House ).
What our traditional rulers fear is now tolerated in Ghana.
What makes me proud as a Ghanaian is that in all these give and take by the former and the incumbent, we live together and only use words to express our views, not the sword.
We live in best times in Ghana's history, tolerating dissenting views builds you for the better. The stars shine best when the darkness is deep. Sooner than later, Ghana will be the pilgrim's pride.
Author : Charles Yeboah
Contact : 0249542111
WhatsApp : 0579333213
Email : [email protected]