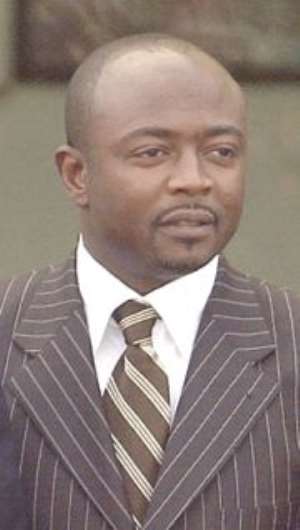 African footballing legend Abedi 'Pele' Ayew is confident the G8 summit will make a real difference to improving life in his continent.
"Meetings like the G8 summit are really championing the cause to eliminate poverty within Africa," said Pele, who will be in Scotland for the event.
"It is something we have never really dreamed of.
"A lot of leaders have talked about this for many years and nothing has been done but I'm hopeful for success."
The G8 is a group of the world's seven leading industrial nations, plus Russia.
The leaders of these countries will meet face-to-face at an annual summit in Edinburgh, at which African debt relief is high on the agenda.
Pele was one of the first African players to make a significant impact in Europe, winning the 1993 European Cup with Marseille.
The 40-year-old now runs a football academy in his native Ghana and will be at the G8 summit in an ambassadorial role.
"I have been invited to the G8 summit and I am representing Africa," he added.
"I will be in Scotland to meet the press and make sure we transfer our own experiences of the African continent, what we have seen and what we have gone through - we will make sure the leaders understand this."
Pele is keen to stress the positive strides made in Africa over recent decades and wants to portray the continent in a less stereotypical light.
"Don't forget Africa has come a long way in a short time," added Pele.
"Africa 20 years ago was populated by people who did not own their own destiny, people didn't have a means to make money, own their own small companies.
"Though we are very young in democratic terms, the West went through the same process and are now reaping the rewards of their democracy.
"So democracy in Africa is young but we are working very, very fast to really achieve a long-term sustainable democracy within our continent.
"I think the G8 summit will really boost our morale and change many things in our continent."