Ban On Wood Cutting Affecting Fufu Pounders And Pestle Dealers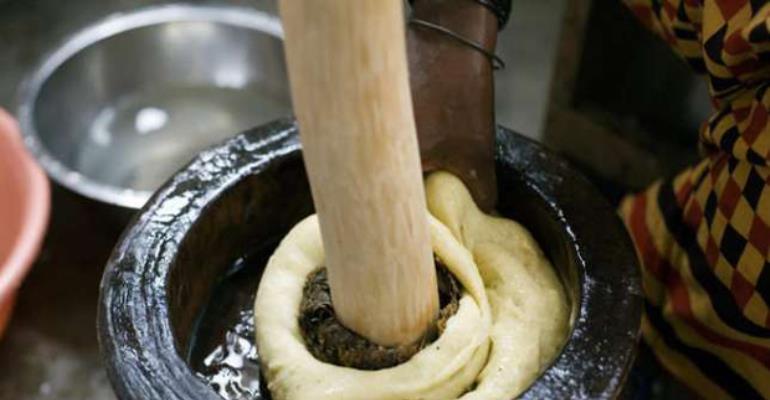 Sunyani, Nov. 02, GNA - Pestle dealers at the Nana Bosoma Market also known as the Wednesday Market in Sunyani have appealed to government to review the ban on wood cutting to allow for a quota cut to promote their businesses.
They said the pestle, popularly called 'Woma' in the local akan parlance is made from specific type of wood, their main raw material which is naturally grown and obtained from the forest, but due to the enforcement of the ban, they are in shortage of it to make the product.
Under the country's environmental laws, it is an offence to cut trees in the forest or undertake any activity that may have great impact on the environment without obtaining the necessary environmental permit.
Pestle dealers who hitherto cut the wood from the forest indiscriminately for the product could no longer do so for fear of being arrested.
They made the appeal in an interview with Ghana News Agency (GNA) on Wednesday in Sunyani.
A 25-year-old Benjamin Obour, a pestle dealer told the GNA that he had been in the business since the last eight years, saying that now the ban by the Forest Commission (FC) was too stringent and that it was making the job hard for him and his colleagues.
He said these days they had to sneak into the forest to cut down the trees to make pestles and consequently had become difficult for them to get the needed quantity since they tried to avoid detection by forest guards.
When asked how the emergence of 'fufu' flour into the market was affecting business, Kwame Danso, aged 28 and also a dealer said business in Sunyani 'is not bad'.
He explained that most of the town folks preferred pounding either than cooked yam or a mixture of cooked plantain/cocoyam and cassava to get the staple food 'fufu'.