US pledges $60 million to regional Sahel force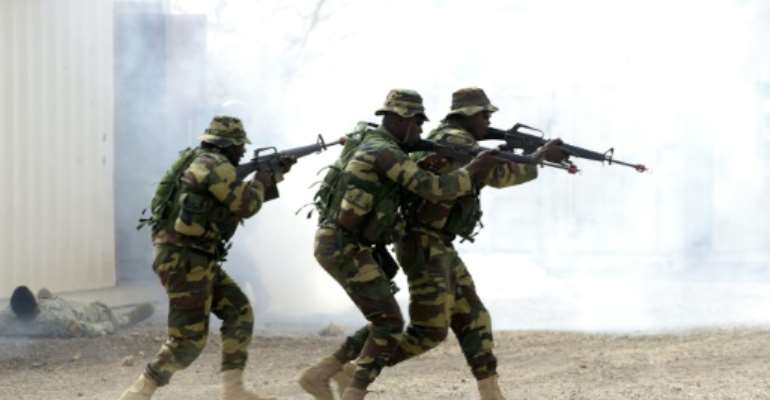 The United States will pledge $60 million to support the new G5 Sahel regional counter-terrorism force, Secretary of State Rex Tillerson said Monday, ahead of UN talks on the operation.
"This is a fight we must win, and these funds will play a key role in achieving that mission," he said, describing G5 members Burkina Faso, Chad, Mali, Mauritania and Niger as "regional partners."
Washington has previously expressed support for the force, and has troops and drone operators in the region supporting operations against Islamist militants, but opposes United Nations involvement.
The UN Security Council was due to meet later Monday to look at ways of shoring up the G5 force, with France seeking a multilateral platform to provide assistance to its former colonies.
But US officials have been clear that, while they are ready to support the G5 members directly, they do not want the United Nations to authorize the force or take charge of its funding and logistics.
Tillerson's statement does not appear to change that position, and he confirmed he would not be heading up to New York to join French Foreign Minister Jean-Yves Le Drian at the UN meeting.
"I thank Foreign Minister Le Drian for his invitation, and commend France and all our other partners' eagerness to win this fight," he said.
Tillerson said he had asked the US ambassador to the United Nations, Nikki Haley, "to represent the United States and our full commitment to security in the Sahel region in my place."
The vast Sahel region has turned into a hotbed of lawlessness since chaos engulfed Libya in 2011, the Islamist takeover of northern Mali in 2012 and the rise of Boko Haram in northern Nigeria.
Earlier this month, militants with suspected links to the Islamic State group ambushed and killed four US soldiers on a reconnaissance patrol with Nigerien soldiers near the Niger-Mali border.
The UN peacekeeping mission in Mali has lost 17 peacekeepers in attacks this year, one of the highest tolls from current peace operations.