Traditional Authorities Challenged To Preserve Cultural Heritage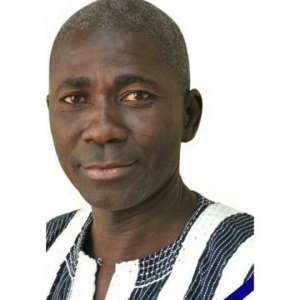 Mr Frank Fuseini Adongo, the Upper East Deputy Regional Minister has urged the traditional authority in the region to institute measures that will help preserve the cultural heritage of the people.
Mr Adongo, who is also the Member of Parliament for Zebilla said when there is a viable preserved culture, it would guide the young generation to live within the norms and traditions of the community and even bring on board tourists who may woo investors to the area.
'Traditions and culture are the root that can provide a peaceful atmosphere to fight wrangling, conflicts and divisiveness among other things for the development of the people'.
Mr Adongo made the call when he addressed the Assembly Members at the second ordinary meeting of the Bawku West District Assembly on Friday at Zebilla in the Upper East Region, to draw the attention of stakeholders on the need to preserve the Ghanaian culture.
He said modernisation and globalisation were eating deep into the social fabric of the society, resulting in the adulteration and in some cases wiping away the rich cultural practices of the people
He urged the Assembly members to identify sites that had the cultural identity of the people and could be developed to attract tourists to the area as that would help market the district.
He called on them and the general public to jointly fight crime in the area, saying armed robbery, prostitution, motorbike theft, fertilizer smuggling and other related crimes were gaining grounds in the district.
Mr Adongo said the area would pay a high price if such crimes were allowed to become endemic in society because it would deter foreign investors.
The Minister charged the Assembly to exercise its mandate to formulate and execute plans, programmes and strategies for the effective mobilisation of resources necessary for the overall development of the district and to be responsible for the development, improvement and management of human settlements and the environment in the district.
Talking about the development of agriculture in the area, he said about 5,519 people participated in the planting for food and jobs programme, and 1,847.60 hectares of maize, 90 hectares of rice and 28 hectares of soybean were cultivated.