11 October 2017
|
Press Release
To The President Of The Republic Of Ghana His Excellency Nana Addo-Dankwa Akufo-Addo
David Kankam Boadu, Aspiring NPP National Chairman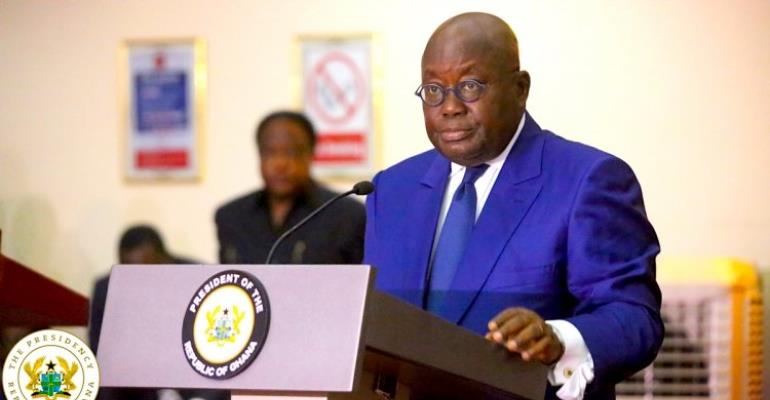 I Thank God for having been in the Ghanaian political arena long enough to witness the good, the bad, and the ugly, I have realise that, Ghanaians should forget about the NDC Party and deal with those who " talk the talk, and walk the walk".
Mr. President, you have proved beyond reasonable doubt that you are a doer and not "Dumsor will be a thing of the past or, I promise not to promise again". Indeed you are a man of your words.
The economic state in which you found this country on January 2017 was so badly deteriorated that, if not by miracle then it is pure competence and higher level of determination to have implemented all these high cost of social intervention programs for 10 months as President of almost economically collapsed Ghana, you've provided to the world that, indeed you are Nana Addo Dankwa Akufo Addo, "the messiah" of the ordinary Ghanaian, you deserve praise and admiration.
On behalf of nursing trainees, I say thank you , thank you for making the Ghanaian health system one of your most important priorities and also making our health workers feel encouraged, proud, and eager to serve their motherland.
I remember John Mahama and his team refusing bluntly that " there was no money so they will not pay the nursing trainee allowance" and they did not! But under just a year, you have managed to pay the nursing trainee allowance and Ghanaians are so elated, feeling proud and lucky to have a President with such a big heart, indeed by your own words, you have shown to all of us that " not all politicians are liars ". On behalf of nursing trainees, from the depths of my heart I say thank you for making the Npp a party to vote for come 2020.
Under your leadership, Ghana is working again!
Once again I say, thank you Mr. President!!!
David Kankam Boadu,
Aspiring NPP National Chairman