Looming Litigation Likely To Stall Ongoing Works At Kejetia Market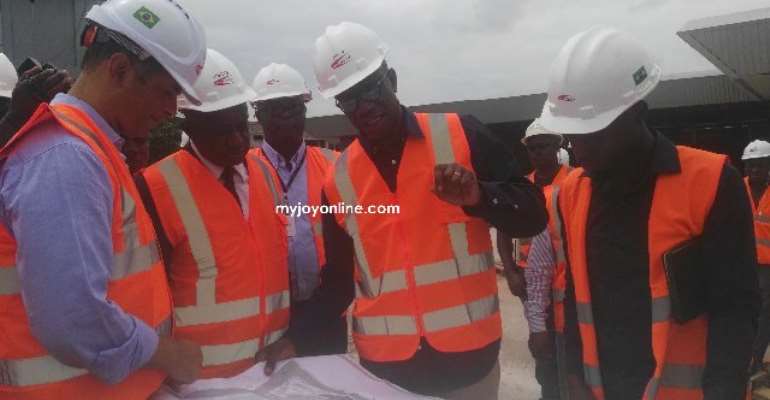 Construction work on the Kumasi Kejetia Central Market Redevelopment Project could be heading for delays over a litigation between a private developer and project contractors.
The Brazilian firm, Contracta Engineering, says its work is being interrupted by a private developer whose structure interferes with re-engineered road and drainage systems.
Officials say the lives of workers are under persistent threat as a result.
Phase One of the $260 million project for construction of over 10, 000 stores and the reconstruction of the Kejetia Terminal had been scheduled to be completed in January next year.
There are, however, fears the deadline could be missed due to a dispute over a parcel of land earmarked for construction of utility installations.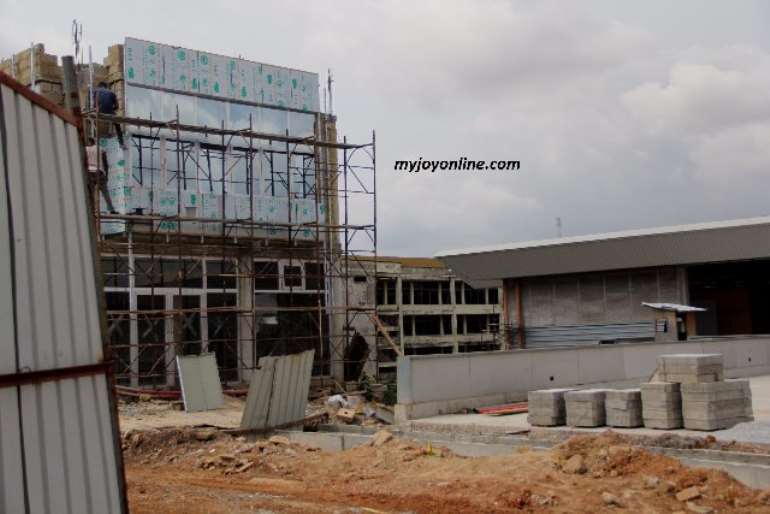 On February 17, this year, a Kumasi High Court ordered the contractor to stop work within 60 meters from a private property being build by All State Construction.
Consequently, part of the already constructed New Kejetia Market would have to be demolished, if the court ruling is upheld.
The private developer has put up a storey building a few metres to one of the entrances of the new Kejetia Market.
It has blocked drainage system and the road network, a situation Contracta officials say can open the new market up to perennial flooding.
City authorities accuse the private developer of obtaining what they describe as a fictitious permit.
Though a 24-hour demolition notice contained in a letter dated September 20, 2017, has elapsed, the private developer remains adamant.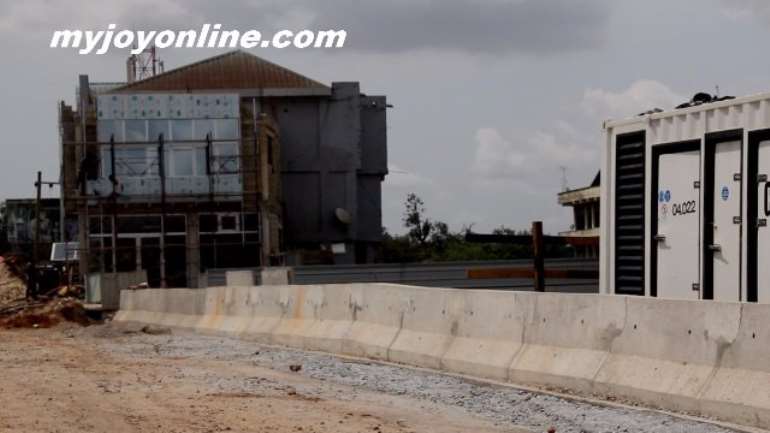 Unidentified persons are said to have fired warning shots last week when city authorities attempted to demolish the structure.
Emmanuel Danso, a Consultant at Contracta Engineering Limited, said: "It's true because as part of the developments that is ongoing at Kejetia, we have series of these threats from All State Construction Company Managing Director because the development that is ongoing now is not helping the project at all.
"There have been so many interventions or blockages that he has been doing now. He has put up a new structure and that structure is not helping because before the project start, it was not there but now he has developed it and now we need to do so many alignments which will not help the project in anyway. As a matter of fact, we've stopped working on the area," he elaborated.
Waste, electrical, gas, water and ventilation systems, among others, cannot be installed.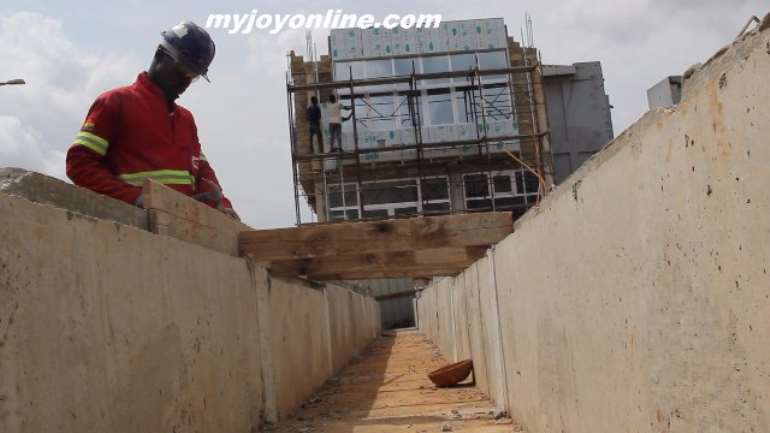 Officials of Avangarde Design Services, consultants for the project declined to comment because KMA has not granted them the permission to speak to the media.

However, a letter dated September 18, 2017, signed by the Resident Engineer and addressed to city mayor warns of dire consequences if the fight with the private developer is not won.

It cites ineffective drainage system, restriction of pedestrian access, difficulty in fire evacuation and perennial flooding as potential risks.

Mr. Danso says workers have since been working in fear.

"First, we were having a fence...but we realised that he [private developer] removed the fence and then started developing the place. And later we also got information from our security officers that there were gunshots during the night when KMA wanted to do their own investigations or wanted to do demolition and other stuff.

"And the other day too we realised that KMA Market Conveners from the assembly paid a visit there and then that also brought a lot of fight between his workers and the assembly members," he explained.

Members of the Kumasi Metropolitan Assembly have tasked the Mayor, Osei Assibey-Antwi, to act decisively to address the issue.

Presiding Member, Abraham Boadi, who confirmed the firing of gunshots says the private developer worked on the project mostly in the night.

"He did most of the project in the night so before we realized, the project was at even the second floor. So we decided to pull it down and that night if you are aware or if you have heard, the man [ the shooter] was at the top. I mean he tried someone to shoot the people who were coming to do the demolition. Yeah, he fired gunshots about 6 or 7," Mr. Boadi explained.

He also suspects powerful unnamed persons are backing the developer.

"That is Kumasi for you. Somebody hiding somewhere pushing somebody to do a lot of things. And when you are not careful, then you have a problem with some traditional authorities or political leaders and even religious leaders," he said.

The city mayor, Osei Assibey Antwi, told Kumasi Traditional Council lawyers that KMA will meet the private developer this week.

Attempts to reach the private developer have been unsuccessful as several phone calls and text messages to establish contact remain have not been answered.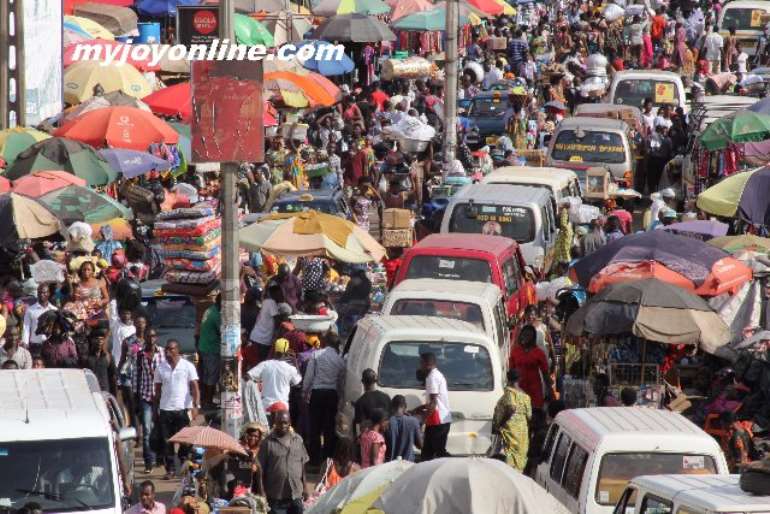 Back to the streets of Kumasi, residents, especially motorists continue to compete with pedestrians as well as traders for space.
Traffic in the Central Business District has become unbearable.
Some commercial drivers who spoke with JoyNews hope the traffic situation will improve once the new Kejetia Market is completed.