Kanyi Elected Volta GJA Chairman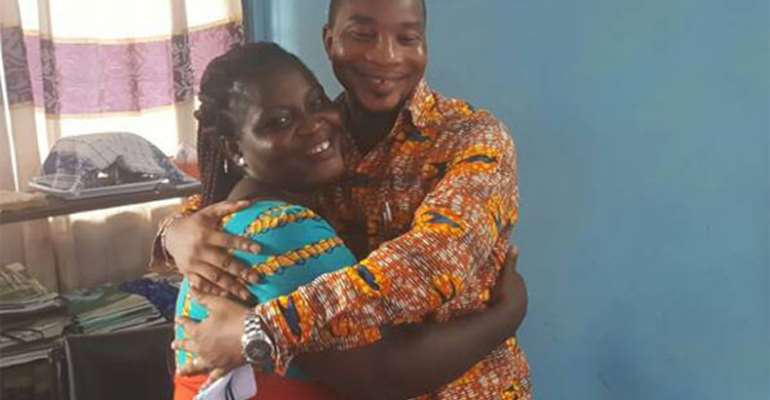 Anthony Bells Kafui Kanyi has been elected the Volta Regional Chairman of the Ghana Journalists Association (GJA) after a fierce contest for the post.
Mr. Kanyi was elected by journalists in the region in a run-off on Friday, October 6, 2017.
At the end of the polls, Kafui, who works for the Ghana News Agency (GNA), polled 10 votes as against six votes obtained by Mary Anane-Amponsah of the Graphic Communication Group Limited (GCGL).
The run-off became necessary after both candidates polled eight votes in the elections held on September 28, 2017.
Mary, who is a new entrant, surprised many after she gave Kafui a good run for his money.
Many people have described her as Yaa Asantewa.
At the end of the run-off, the two candidates embraced and congratulated each other for a fierce contest.
They both pledged to work together to improve the lives of journalists in the region and also open up the association to many people who are eligible.
Mrs Anane-Amponsah called on all and sundry to support the chairman to improve the work of journalists in the region.
Mr Kafui Kanyi, who has been acting as the regional chairman for the past three and half years, thanked all for reposing confidence in him.
"We will work as a team and bring everybody on board, we will unite the factions that popped up during the elections and rebuild the association, he disclosed.
He further assured that all the laudable ideas and concerns raised during the campaign by both parties would be incorporated.
At the national level, Roland Affail Monney was also re-elected as the President of the GJA.
From Fred Duodu, Ho ( [email protected] )