River Offin Spillage Takes 6 Lives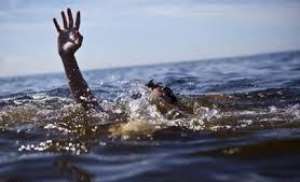 The people of Amadaa in the Atwima Mponua district of the Ashanti region have been thrown into a state of melancholy as six people were in drowned in the Offin river on Friday.
The six, who were part of the a group of 12 that were crossing the Offin river to their farms had their boat capsized after it hit a tree stump leaving them at the mercy of the river which had over flooded due to the heavy rains.
Reports indicate that the fortunate six including a nursing mother who are alive were those who were able to swim to a safe site or get hold of a tree in the strong flooded river.
Assembly Member of Nkrumah Betinko Hon Martin Prempeh who corroborated the report told Today that even though the nursing mother is alive and safe now, she has not stopped weeping for her daughter who was carried away by the river.
Nana Oteng Mensah led a delegation of chiefs of Nyinahin Traditional Area and the Nyinahin Distrcit Police to the river early Saturday morning to perform rituals at the its banks.
After the rituals, divers were permitted to begin a search for the lost six who were all indigenes of the area.
"What is surprising is that the last time the river killed an indigene was about 30 years ago and it hasn't happened again so we are not only sad but surprised", Hon Prempeh told this reporter on phone.
According to him, even though the river was flooded due to the heavy rains, the survivors said they thought the flood had reduced even though they could see not their way clearly.
This sad development adds to the two deaths that occurred in Nwabiagya District which is very close to the Atwima Mponua district.
Flooding has become a perennial challenge in the Ashanti region, always taking lives and destroying lots of properties, thereby drawing back development.