One Village One Dam To Be Launched By End Of Year - Bawumia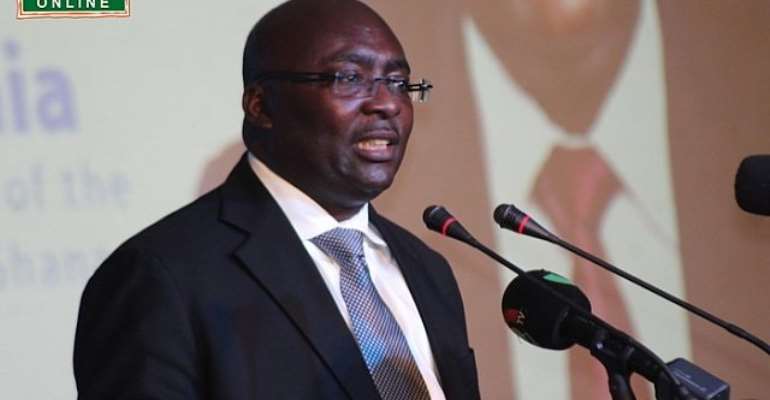 The Vice President Dr. Mahamadu Bawumia has promised that one of the government's flagship policies; "one village one dam" will be launched by the end of 2017.
Speaking at the Institutional Advancement Lecture organized by the University of Cape Coast under the theme "Building Stronger Economies For The African Continent: The Missing Link", the Vice President mentioned the notable campaign promise as one of the key tenets in building a stronger economy to match the likes of Singapore, Japan USA and others.
Dr. Bawumia and the governing New Patriotic Party (NPP) believe introducing the dams in the three regions of the north, will contribute to boosting the agricultural industry in Ghana.
He also mentioned access to education as a vital catalyst to building a stronger economy and it is for that, that the government of Akufo-Addo has implemented the flagship free Senior High School programme.
He also mentioned that in Mauritius education is free to the university level.
He touched on access to uninterrupted power as well since "a strong economy cannot be built on dumso r" and assured the public that, the government will not enter into any power purchase agreement unless it is for renewable energy.
The Vice President also mentioned the digital addressing system that was designed by a team in Dansoman, Accra which he said will be launched in two weeks.
This addressing system is the best in the world since it is new technology, it can even give you your location if you are standing in the middle of river Oti, he said.
Also in attendance at the lecture were some students from senior High Schools in Cape Coast, Nana Sam Brew-Butler who is a former member of the Governing Council of UCC and other dignitaries of the University of Cape Coast.
Story by Ghana | Myjoyonline.com | Oswald K. Azumah