GJA most Vulnerable Association in Ghana – News Editor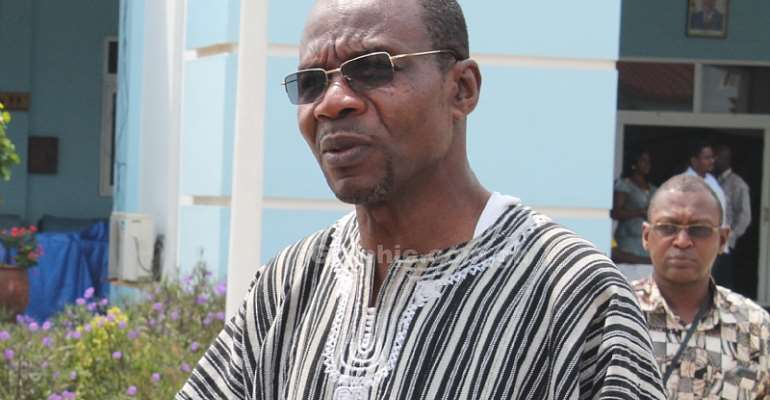 News editor of Otec FM, Mr John Antwi Boasiako has described the Ghana Journalists Association (GJA) as a vulnerable entity.
Speaking in an interview with the first private radio station in the Ashanti region where he equally heads the news department, Mr Boasiako blamed both previous and current leadership of the journalists association for not being up to task of fighting for the rights and well being of its members.
He stated that the association has not been placed well in terms of brand and attractiveness making it difficult and boring for media practitioners in the country to get on board.
The Otec news manager who is also a member of the GJA explains that most media practitioners in Ghana especially those who are members of GJA have not been benefiting or felt any positive impact from the association which to him is very bad for an association which should be fighting for members.
"I want to see the GJA up and doing and not to be issuing just press statements when their members goes through hardship," he charged leadership of the association.
"I think it's time they start giving hope to members and make the association lucrative," he added.
His comments come in the aftermath of the GJA elections which was held across the country yesterday (Friday 29 October ).
Incumbent, Roland Affail Monney, retained the Presidency of the Ghana Journalists Association (GJA) with a landslide victory in Friday's polls.
Despite expectations of strong competition from Lloyd Evans and Johnny Aryeetey prior to the elections, Monney swept to victory, garnering 310 of the 510 valid votes cast.
Over 500 members of the GJA cast their ballots at various polling centers across the country, lower than the over 650 votes that had been expected.
The election was supposed to be held in March, 2017, but was postponed because of some unresolved disputes
Commenting on the elections, John Antwi Boasiako described the entire electoral process as a failure on the part of the organisers as a manipulation of voters register was reported during the process.
According to him, his name was removed from the voters register which almost triggered a decision to go to court for an injunction to be placed on the elections.
Even though he had wanted to witness a change in the leadership of the association, he congratulated the elected officers and called on them to be on their toes in the interest of its members.