13 September 2017
|
Feature Article
Heat Stroke At The Lowest Part On The Earth, "Dead Sea"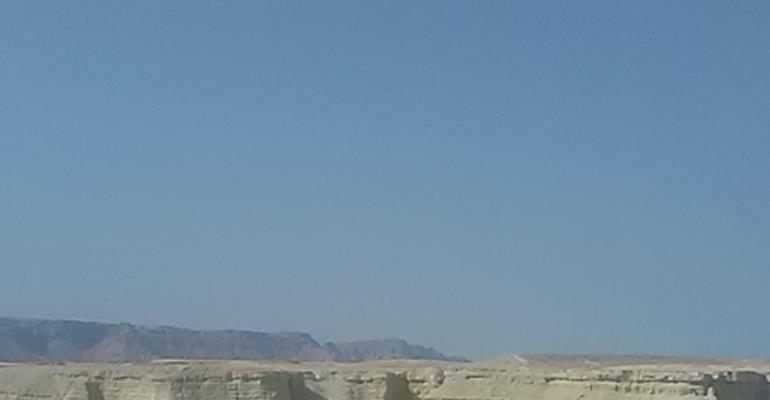 Sweating like a baby who has just been dipped and brought out from a bucket of water and water dripping profusely from him, Monday September 11, 2017 was the day I will never forget in my life.
With the weather temperature rising to 40 degrees Celsius or may be more, at the lowest part on earth, I was soaked from hair to toe and I won't lie to you," even my pants were soaked with sweat".
It was really humid and one could feel the steam heat coming from the ground straight onto your face, and yes which could cause heat stroke that made one sip water, every five minutes in order not to get dehydrated and collapse.
Whew, crossing streets from left to right and right to left consistently every ten or so minutes trying to catch the bus back to Jerusalem which takes more than forty five minutes could be a little bit frustrating eh?
But that was the experience since I missed my return bus ten minutes late so I have to wait for another one hour before catching the next bus.
Finally when it turned up, it was like a great relief for me as at one point in time I was feeling too much of the heat and did not know what to do so one of the bus drivers who had parked near Leonardo Club [HOTEL] asked me "where did you come from?"
It sounded silly to me when the bus driver asked me where I came from which was right to snub him.
Looking straight into his eyes for a couple of minutes and not saying a word, I heard him saying "o sorry I should not have asked but of course I was not paying attention.
"Please, where are you going so that I can take you there" sounded well so I spoke.
With Toronto-Canada clearly written on my base ball cap slightly twisted to the right, clad in my T-shirt boldly displaying Toronto-Canada on my chest, "I should have known where you were coming from only to ask where you going" the bus driver corrected himself.
"That is right where am going I will tell you now" I started to speak and both of us laughed out loud.
Going on tour in Israel without visiting Qumran, Enot Zukim, Ovnat, Mezug Deragot Magilot, Ein-Gedi, Mishmar, Masada, King Hussein bridge border crossing to Jordan, Elat, Masada Bet-shean, and the Dead Sea is like not going on tour at all.
So my nine days tour in Israel and of course in Jerusalem and Bethlehem, the birth place of Jesus Christ over two thousand years ago, I planned to visit these places to find out what have changed since 2011 when I first visited these places on my maiden tour of the country.
Setting off from Hebron Hostel, right in the Muslim quarter, this time not lodging in an expensive hotel in Jerusalem, I clad in my nice ash Toronto-Canada T-Shirt, with black Toronto base ball cap slightly twisted to the right, walked a few minutes to the Damascus gate, took the light rail to the central bus station for embankment .
O my God, the ticket machine was full of money so it was not working. The next booth was only accepting credit card which I never wanted to use so I could stay within my budget.
Behold I had to walk a few minutes away from Damascus gate rail station, up a hill to the next booth in order to purchase a ticket before able to get to the central station for the Dead Sea bus to embark on my journey.
Remember, in Israel, it is a great offence to get on public transport be it a train or bus without purchasing a ticket and validating it on board. They describe it as a great offence and any offender could be fined heavily for that offence.
Having gotten my ticket, I got on board the bus and headed straight to the Dead Sea where I met so many people from different countries in the world coming to have fun and learn about the place.
The Dead Sea is the lowest part on earth and you cannot swim in it because is highly concentrated salt which makes it impossible for any living thing like fish, weeds or whatever to live in it.
A drop of the highly concentrated salt water get into years and you would be screaming for help. But it is also very good in treating diseases such as skin rushes or bacterial infection on the skin.
Dead Sea mud, is recommended for treating heat rushes, pimples, rough skins and some even says is good for shingles but I do not know about that.
What I do know is that you cannot shave and get into the water as your shaved skin will burn you so much.
Back in October 25-November 3, 2011 when I first visited the area with a group, the Dead Sea mud was free sitting at the free beach.
But now one needs to buy a sachet which causes 15 shekels in order to be able to apply it on affected skin and wash in the concentrated salt water in the sea.
The crystallized salt from the concentrated sea, the dotted islands on the sea, the beautiful rock formation at Masada, Elat, Ein-Gedi and neatly arranged date trees along the way will always make one to visit and visit again.
It was a wonderful experience to visit the Dead Sea on September 11, 2017.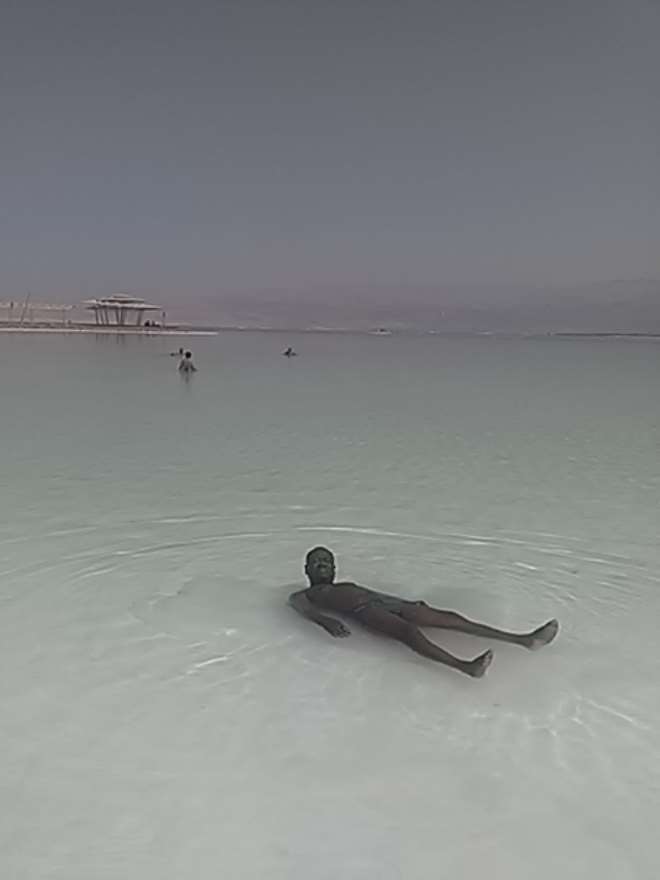 2[1]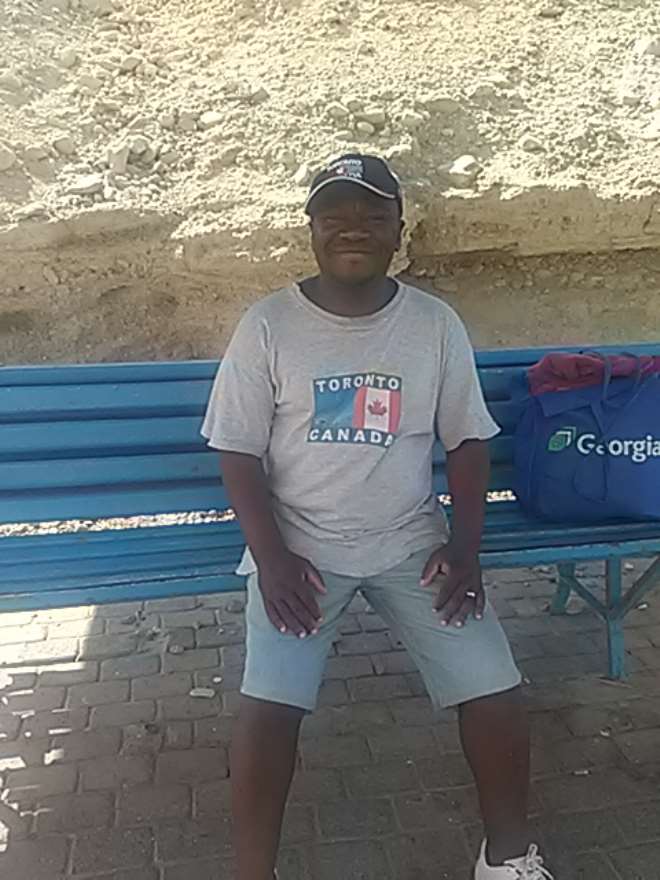 1(2)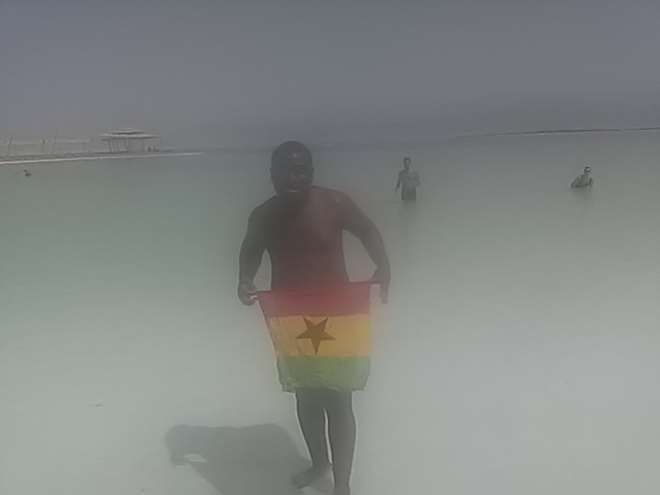 3[4]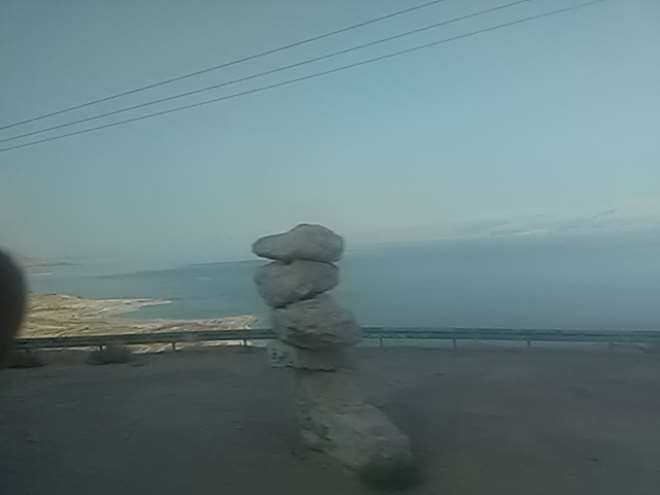 6[1]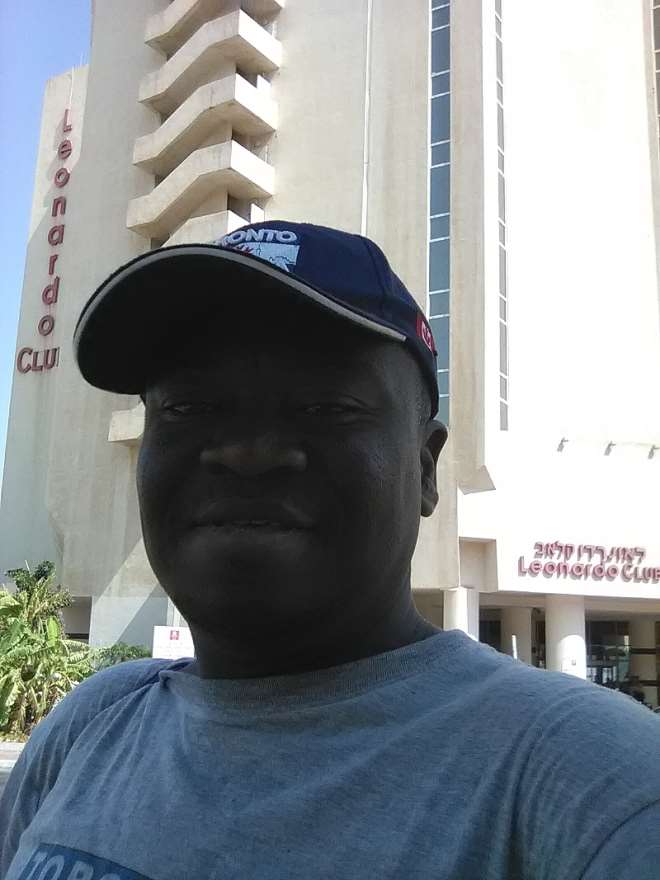 7[1]