9 September 2017
|
Regional News
MTN Commissions 90 Seater E-Library For The Koforidua Technical University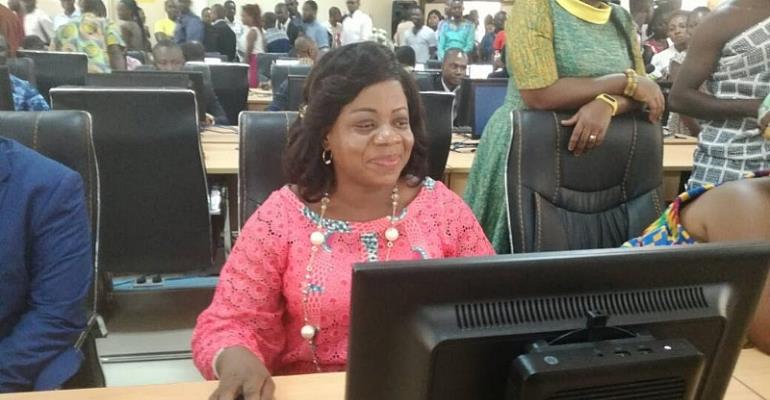 MTN Ghana Foundation has commissioned a 90 seater e-library for the Koforidua Technical University in the Eastern region.
The facility provides access to electronic sources of information including journals and electronic books from reputable databases and publishers.
The e-library has 90 computers with internet access, providing students and teachers' access to 10 academic databases and 19,000 e-journals. The facility also has an additional 20-seater sitting area for the teaching staff of the University.
The e-library, which was set up by MTN Ghana Foundation in partnership with Koforidua Technical University was at the cost of GH¢560, 000.00, with MTN Ghana Foundation contributing GH¢240,000.00. The facility is expected to benefit over 6,895 students from the university.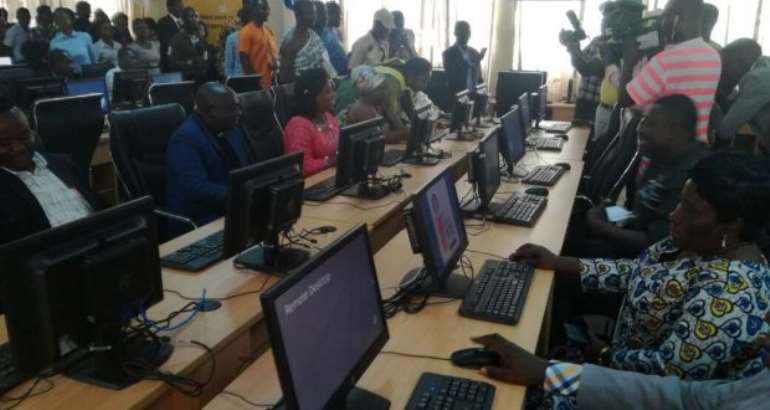 Speaking at the commissioning of the project at Koforidua Technical University, the Senior Manager for Sustainability and Social Impact, Mrs Georgina Asare Fiagbenu, indicated that the provision of 90 seater e-library will contribute towards achieving the University's vision of becoming the leading technical University in the field of innovation and information technology in the country.
"Aside achieving the vision of the Koforidua Technical University, the concept of Information and Communications Technology (ICT) is no longer a nice to have. It is a must have in today's world. As you may all be aware, ICT has become intricately woven into our very existence."
"It is therefore important for us as the leading technology provider to help resource institutions so that students can enjoy and utilize ICT," she added
The Vice-Chancellor of Koforidua Technical University, Professor Mrs. Smile Dzisi expressed her gratitude to MTN Ghana Foundation for providing the e-library facility. She said, "the e-resource library will enhance teaching and research in the institution."
The MTN Ghana Foundation has invested over USD13 million in more than 142 life enhancing projects in the areas of education, health and economic empowerment in all ten regions of Ghana. Some of the initiatives undertaken by the Foundation include support to the National Best Teacher Awards Scheme and the MTN Teacher Improvement Award Programme. The
Foundation has implemented 82 educational projects including 22 ICT centers, constructed & furnished school blocks, libraries and dormitories across the country.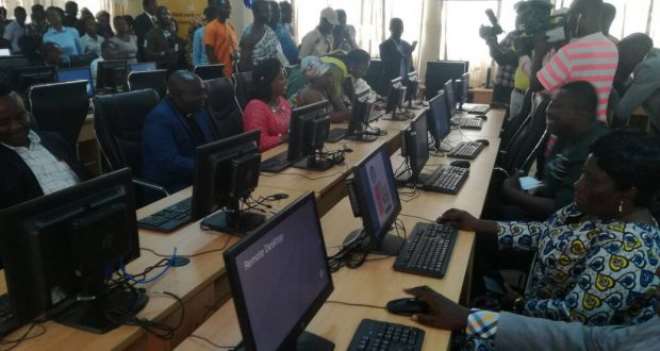 A Cross Section Of The Guest And Students Sitting Behind The Computers Inside The Newly Commissioned E-library