7 September 2017
|
Crime & Punishment
Two Car snatchers Sentenced To 16 Years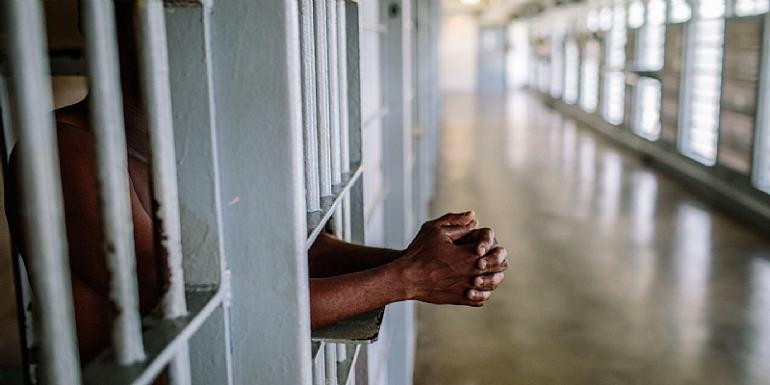 Accra, Sept. 06, GNA - Two persons who snatched a vehicle from a driver after pulling a knife on him, at a spot near the 37 Military Hospital, have been sentenced to eight years each by an Accra Circuit Court.
John Quarcoo, a 20 year old trader and Nelson Donkor a 27 year old driver, were charged with conspiracy to rob and robbery.
Quarcoo was additionally charged with assault.
They pleaded guilty to the various charges so the Court, presided over by Ms Eva Bannerman-Williams, convicted them on their own plea.
Meanwhile, the Police say they were making efforts to retrieve the vehicle and arrest some of the accused persons who were on the run.
The Prosecutor, Chief Inspector Kwabena Adu, said the complainant, Gabriel Asiamah resided at Santa Maria; while Quarcoo and Donkor resided at Fadama and Arts Centre, respectively.
The Prosecution said on August 24, this year, at about 1130 hours, while Mr. Asiamah was working one suspect known as 'The Boy' now at large, boarded his car from the Kotoka International Airport to the 37 Military Hospital area.
According the Prosecutor, 'The Boy' informed the complainant that he should stop by Quarcoo who was then standing by the road side.
As soon as the complainant stopped, 'The Boy' pulled out a knife, removed the ignition key and ordered him to alight from the vehicle.
The Prosecution said 'The Boy' attempted to stab the complainant in the abdomen but he prevented him. 'The Boy' then pulled out the knife from Mr. Asiamah's left palm and he (the complainant) sustained deep cut on his index finger.
According to the Prosecutor, Quarcoo came from behind and pulled him down and sped off with the Madza Dameo taxi valued at GH¢35,000.00, a mobile phone, and cash of GH¢ 300.00.
Chief Inspector Adu said one Bullet and Donkor were standing by and watching and pretended to be assisting the complainant.
A report was later made by the complainant at the Cantonments Police Station but the Regional Criminal Investigation Department through an informant, arrested the accused persons who admitted the offence in their caution statement.
The Prosecution said the accused persons told the Police that their accomplices had taken the vehicle to Cape Coast to sell.
GNA
By Joyce Danso, GNA