JJ complains of ill treatment from NPP administration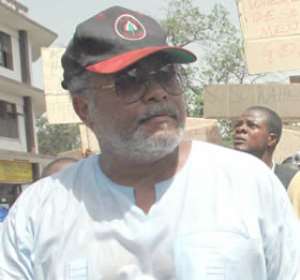 Former President, Jerry Rawlings says he's unhappy with the manner he's being treated by the Kufuor administration.
The former president who is in the Malian capital, Bamako, attending a conference with other African heads of state on their role in the growth of democracy on the continent disclosed in an interview with the BBC, that he would deal with his successors in a civilized manner, had he been sitting president.
He says the government is not protecting him in anyway and that he holds the belief that the current administration would like to strip him of his immunity.
" I am supposed to be enjoying some form of immunity but I can assure you that I'm not being protected by any form of immunity, if they could peel it off, they would have done it a long time ago. I'm not protected by the constitution, the western powers, my protection is in the hands of the people and they know it," he says.
Ex president Rawlings admitted that he is not happy about his situation.
" Yes its because those who are in office are very much diametrically opposed to what we believe in and what we stand for. For those of you who may not know, these were the same people who assisted the CIA to overthrow Dr Kwame Nkrumah," he says.