9 August 2017
|
Opinion/Feature
Ensuring Food Security In Crisis Situation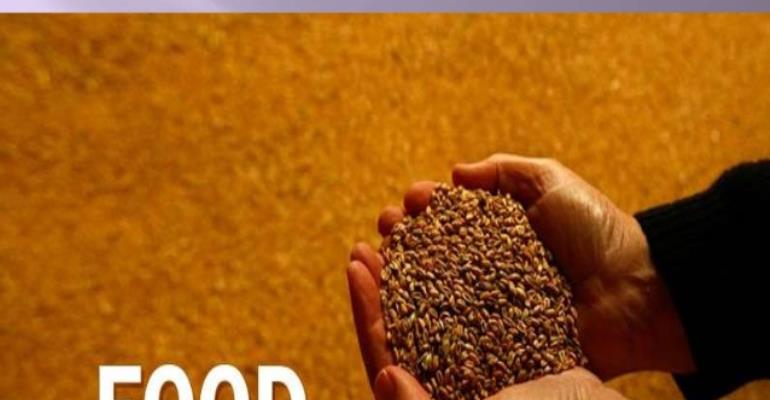 The world has become interconnected and the problem of a particular country becomes the concern for all. Countries around the world have experienced different forms of crisis situations leading to unstable and dangerous situations affecting individuals, and consequently increasing humanitarian needs and the need to ensure food security in these areas. Crisis intervention is imperative for ensuring immediate and short-term help to individuals who one way or the other experiences emotional, mental, behavioral distress or problems. According to the World Food Summit, 1996, "Food security exist when all people, at all times, have physical and economic access to sufficient, safe and nutritious food that meet their dietary needs and food preference for an active and healthy life". The question is, "Are our friends and families who flee from their country as a result of crisis situations having access to safe and nutritious food?"
The Republic of Hungary has expressed concerns about food insecurity around the globe and has pledge unflinching support to the WFP and will continue to donate to support the fund.
Since 1969, when the Republic of Hungary became the first central European country to make contributions to the WFP, our country has given a total of US$4.3 million dollars, and an average of US$65,000 a year. The World Food Programme been the world's largest humanitarian agency fighting hunger worldwide, delivering food assistance in emergencies and working with communities to improve nutrition and build resilience. Despite the interventions by the WFP, Food operations are severely underfunded and a lot of displaced people as a result of Conflicts, War, famine, and prolonged drought are dying out of hunger every day.
The humanitarian situation in most crisis centre's such as Aleppo in Syria, and ongoing conflict in Libya, which has rendered more and more people being destitute, are few examples of crisis situations that needs a sense of urgency and commitment to solving the global food crisis.
Our country believes, In order to ensure food security and feed the hungry planet, there is the need to encourage:
Youth involvement in agricultural production and processing across the globe. To feed a hungry planet, youth must play a pivotal role in ensuring there is enough food to feed our planet. Increased involvement of youth in agricultural activities will help reduce the problems of the ageing farm population. The aged involved in Agriculture cannot meet the rising demand of food now and in the future. There is the need to launch "Youth in Agriculture campaign", stressing how Agriculture can be a "gold mine" for young entrepreneurs. Attention should be given to the factors leading to youth unwillingness to take up Agriculture as career. In addition, the constraints facing youth in agriculture (lack of credit, land accessibility, and weak profitability) should be examined.
The effects of climate change also need to be considered along with other evolving factors that affect agricultural production, such as changes in farming practices and technology. In developing countries, adaptation options like changes in crop-management or improvements to irrigation are more limited than in the Western World and other industrialized nations. Government needs to invest heavily in the irrigation system to help farmers stay in business throughout the seasons. Climate change is likely to affect food security at the global, regional, and local level. Climate change can disrupt food availability, reduce access to food, and affect food quality. In order to ensure food security, climate change cannot be over looked. For example, projected increases in temperatures, changes in precipitation patterns, changes in extreme weather events, and reductions in water availability may all result in reduced agricultural productivity.
The Republic of Hungary is fully committed to fulfilling all obligations and goals of the United Nations and our country will reaffirm the position of the WFP on "food, shelter and safety should never be weaponized and used as a military tactic in crisis situations". In crisis situations, no matter where people and conditions the victims find themselves, they deserve nothing less than food, shelter and safety. In the next 30 years, because there will be such a strong demand for food, there will also be a need for young talent in roles related to food and agriculture. The role of youth today is critical in ensuring global food security in crisis situations and feeding a hungry planet.
By Vozbeth Kofi Azumah
President of Reality Ghana
[email protected]